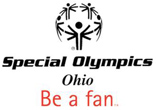 I'm proud to work for a company that shares this level of passion for people; supporting our community involvement and committing to helping make those communities better for the future
Dayton, OH (PRWEB) August 14, 2012
Foundation Financial Group employees in its branch network of offices in Indianapolis, Indiana; Toledo, Ohio; and Dayton, Ohio will band together to raise funds for the Special Olympics Ohio by competing in the 2012 Dayton Plane Pull. The event will take place on September 8, 2012 at the Dayton International Airport.
During the event, the group of Foundation Financial employees will pull a Boeing 727-200 aircraft down the tarmac and compete in distance and time with other Special Olympic supporters. This is the first event of its kind in the Dayton, Ohio area.
"The Special Olympics is an organization that's making a difference in the world, through awareness and support. I'm proud to work for a company that shares this level of passion for people; supporting our community involvement and committing to helping make those communities better for the future," said Foundation Financial Group Event Coordinator, Lindsey Riley. "Participating in the 2012 Dayton Plane Pull is our way of supporting athletes with disabilities and helping to further their accomplishments."
The mission of Special Olympics Ohio is to provide year-round sports training and athletic competition in a variety of Olympic-type sports for individuals with intellectual disabilities by giving them continuing opportunities to develop physical fitness, demonstrate courage, experience joy and participate in a sharing of gifts, skills and friendship with their families, and other Special Olympics athletes and the community.
Special Olympics is founded on the belief that people with intellectual disabilities can, with proper instruction and encouragement, learn, enjoy and benefit from participation in individual and team sports, adapted as necessary to meet the needs of those special mental and physical limitations.
Special Olympics Ohio believes that consistent training, with emphasis on physical conditioning, is essential to the development of sports skills, and that competition among those of equal abilities is the most appropriate means of testing these skills, measuring progress and providing incentives for personal growth. Through sports training and competition, people with intellectual disabilities benefit physically, mentally, socially and spiritually; families are strengthened; and the community at large, both through participation and observation, is united with people with intellectual disabilities in an environment of equality, respect and acceptance.
Special Olympics Ohio believes that every person with an intellectual disability who is at least eight years old should have the opportunity to participate in and benefit from sports training and competition.
To learn more about this amazing cause and fun event, click here.
About Foundation Financial Group
Foundation Financial Group is a multibillion dollar financial services corporation. FFG offers its customers Best in Class service through its Insurance, Retirement, Mortgage, and Tax Services. Named one of the fastest growing financial companies in the country by INC magazine, FFG has continued to grow its nationwide presence with over 100,000 new customers per year in 38 states. In addition to the value that Foundation Financial provides every customer, it is also dedicated to its communities and the people who live in them. Through a vast array of philanthropic endeavors the company not only provides significant monetary donations but also fosters a workforce environment that encourages all team members to personally make a difference. Foundation Financial is committed to its strong focus on customer service and community investment as it continues to grow and compete with the largest financial institutions in the world.
Foundation Financial Group reviews all public relations inquiries. For additional information, interview and image requests, contact the Foundation Financial Group Public Relations team at 866-659-3200.