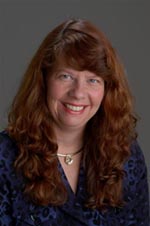 "This is a once in a life time event. When the tickets are all gone, thats it, there are no more. Get yours now" Josh Caldwell.
Pittsburgh, PA (PRWEB) August 20, 2012
The seminar will be held at the Sheraton Station Square Hotel. Located at 300 W Station Square Dr., Pittsburgh, PA 15219. Tickets go on sale Monday August 20th. There are only 150 seats so this event will sell out quickly. To claim you ticket go to PittsburghREIA.com and register. If you want to learn about real estate investing and you live within driving distance of Pittsburgh, this is your oppertunity.
Ron Legrand has not been to the Pittsburgh area in over a decade and he isn't likely to come back again. The Western PA Real Estate Investors Association is proud to have a speaker of this magnitude. Ron is considered by many to be the country's leading expert in real estate investment. He has bought and sold over 2000 houses, and done millions of dollars' worth of commercial property deals. Ron has spoken to crowds of over 20,000 people and shared the stage with celebrities like Donald Trump, Robert Kiyosaki, Rudy Giuliani, Tony Robbins, Larry King, Dr. Phil, and Suzie Orman. More importantly Ron has taught thousands of people to do what he does and earned the title "The Millionaire Maker".
Ron Legrand is also a best-selling author. He has written dozens of books about real estate. Ron has also created a comprehensive collection of home study products dedicated to teaching people how to make money in real estate. Let this former auto mechanic show you how he did it.
Robyn Thompson is known as "The Queen of Rehabs". Robyn has bought, repaired, and sold over three hundred houses. Robyn is considered the nation's leading expert on making chunks of cash while fixing up and selling old houses. Robyn had renovated houses that cost as little as $8000, and as much as $3,500,000. She made a profit at both ends of the spectrum.
Robyn runs teams of contractors at the same time. With Robyn teaching you, you don't need to know how to fix anything, you just need to learn the Robyn Thompson way of doing things.
Robyn is also a nationally known speaker and educator. She has shared the stage with the likes of Donald Trump, Dr Phil, Mark Victor Hansen, Marshall Sylver & many more legends. In October she will be sharing the stage with Ron Legrand.
Robyn has used her real estate fortune to help the needy. The most impressive construction project that Robyn completed was an orphanage in one of the poorest countries in the world where 165 children are now housed.
This event has the potential to be a life changer for anyone who attends. Tickets go on sale on Monday August 20th. Due to limited seating capacity, this event will only be open to the first 150 people who register. For Ticket Inquires visit PittsburghREIA.com and register.