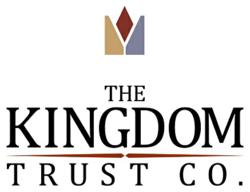 Murray, KY (PRWEB) August 17, 2012
The Kingdom Trust Company, one of America's fastest growing alternative asset custodians and self-directed IRA providers, now provides a comprehensive and easy-to-use Resource Center on its web site, the company announced on Friday.
Kingdom Trust has amassed its library of videos, white papers, webinars and e-books all on one page, which will aid in the user's search for information on the company's practices, as well as the alternative asset industry overall. For the first time since the web site was launched earlier this year, all of the company's educational materials are in one location. "We're a young company, so it's taken some time to create these resources, but we're very pleased with the functionality of our Resource Center," CEO Doug Lawson explained.
In the last two months, the company has produced three white papers, two e-books and 22 videos available via YouTube. Additionally, the company has added links to two new brochures to its web site.
The effort to launch the Resource Center is consistent with the company's mission of providing educational tools for its clients and potential clients, according to Lawson. A Self-Directed IRA is a phenomenal wealth building tool and is gaining momentum each and every day as investors seek to diversify their portfolios and add more Main Street investments, such as real estate, precious metals, private company stock, and a host of other options.
The Kingdom Trust Company is a South Dakota non-depository trust company with offices in Sioux Falls, S.D., Chicago, Ill., and Murray, Ky. More information can be found at http://www.kingdomtrustco.com.