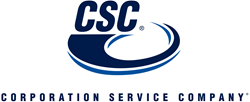 Selection "says much about the emphasis we place on working together as a team to build a great and enduring organization." -- Brett Davis, CSC vice president for human resources
Wilmington, DE (PRWEB) August 16, 2012
For the sixth consecutive year, The News Journal, Delaware's most widely circulated newspaper, has named Corporation Service Company® (CSC®) one of the state's "Top Workplaces." Headquartered in Wilmington, CSC provides business, legal and financial services to corporations, law firms and lending institutions worldwide.
The News Journal, in conjunction with the research firm WorkplaceDynamics, based this year's "Top Workplaces" rankings on more than 11,000 surveys completed by employees at 90 Delaware companies. Workers rated their companies on factors ranging from leadership and job satisfaction to benefits and pay. CSC took third overall for large workplaces (companies with 350 or more employees in the region).
Read the full story here: http://www.delawareonline.com/article/20120812/BUSINESS/308120047/Firm-forges-growth-service-solutions-
"At CSC, we view performance as something that should be consistent over time," said Brett Davis, vice president for human resources at CSC. "The fact that we have been designated one of Delaware's best workplaces for six years in a row says much about the emphasis we place on working together as a team to build a great and enduring organization."
CSC has many employment opportunities at its Wilmington, Delaware, headquarters and at other locations across the U.S. and in Europe. These include positions in sales, customer service, account management, marketing, information technology, and management. To learn more about available positions or to apply, visit http://www.cscglobal.com/careers.
About CSC
Corporation Service Company, a privately owned service organization, is a leading provider of entity and matter management, corporate governance and compliance, and trustee services for companies and law firms worldwide; online brand protection services for top global brands; and due diligence and transactional services for the world's largest financial institutions. It is one of the largest registered agent service providers in the United States. Founded in 1899, CSC has 1,600 employees located throughout North America and Europe. Visit http://www.cscglobal.com to learn more.