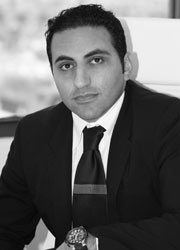 Comments on a local news website from those that live in the area indicate that the guardrails on that stretch of Highway 134 may have been inadequately tall. That needs to be looked into.
Beverly Hills, CA (PRWEB) August 14, 2012
According to multiple online news sources, including a report on ktla.com, 4 people have died in an SUV Accident that occurred at approximately 6:55p.m., on eastbound Highway 134 at Figueroa St. in the city of Eagle Rock. According to the report online, the cause of the accident appears to be a tire blowout or some sort of similar issue with one of the SUV's tires.
The online story also indicated that three of the SUVs occupants, a man, a woman and a girl, were pronounced dead at the scene of the accident. Los Angeles Fire Department spokesman Brian Humphrey said that 3 others were taken to a local hospital for treatment. The fourth fatality in the accident, the as yet unidentified man, succumbed to his injuries and died in the early morning hours of August 13, 2012.
LA Personal Injury Attorney Kevin Danesh Indicates That Further, Perhaps Independent, Investigation May Be Necessary To Determine The Cause Of This Accident
Drawing on his many years of experience as a Los Angeles personal injury attorney, Kevin Danesh, Partner at the Law Firm of Banafsheh, Danesh & Javid, P.C. indicates that further investigation may be necessary to fully understand the cause of this accident.
"First and foremost, I want to extend my condolences to the families and friends of those who were involved in this tragic SUV accident. Having helped countless families in wrongful death and personal injury cases in the past, I know how devastating a traumatic accident like this can be, " said Danesh, who went on to say:
"While all of the details are still being investigated, some initial facts of this accident raise red flags in my mind. The fact that the automobile involved in the accident is an SUV is noteworthy. Many makes and models of these types of cars have a propensity to rollover when they are turned at high speeds. Also – comments on a local news website from those that live in the area indicate that the guardrails on that stretch of Highway 134 may have been inadequately tall. That needs to be looked into," remarked Danesh.
The comments Danesh alluded to were user comments left on Eagle Rock's Patch, a local news website where commenters indicated that the guardrails on this stretch of Highway 134, and throughout Eagle Rock, are notoriously low.
SUV Rollover Accidents & Hazardous Roadway Accidents Are Not Uncommon
While there is no evidence that this incident was an SUV rollover or hazardous roadway accident, the possibility that one or more of those factors contributed to the accident does exist.
According to the 1999 Fatality Analysis Reporting System (FARS), 10,142 people were killed as occupants in light vehicle rollovers, including 8,345 killed in single-vehicle rollovers. FARS shows that 55 percent of light vehicle occupant fatalities in single-vehicle crashes involved rollovers. The proportion differs greatly by vehicle type with an overwhelming 78 percent of the fatal rollover accidents involving sport utility vehicles (SUVs).
According to Danesh, an experienced SUV Rollover attorney will know the crash history of the year and model of SUV that was involved in this accident. This type of information is invaluable to whoever is performing an investigation, as the types of facts that one might consider when trying to piece together the cause of an accident like this one might change if a rollover is a possibility.
Danesh added that the history of this highway and the results of other accidents that have occurred on it should also be considered in this accident investigation. Los Angeles commuters travel on hazardous or dangerous roadways and highways on a daily basis.
The California Department of Transportation has an obligation to provide travelers with reasonably safe roads and highways, free of defects and obstacles. Additionally, roads and highways must be designed to not only help prevent accidents, but also to mitigate the damage and injuries that occur when inevitable accidents do occur.
Danesh indicates that the question that must be asked in this case is if the guardrails where the accident occurred were sufficient for the highway? Are they sturdy and large enough to help prevent high speed accidents from becoming fatal?
Danesh concluded, saying, "So often, law enforcement officials investigating accidents do not ask the right questions following an incident like this one. The California Highway Patrol does a remarkable job keeping our highways safe, but at the end of the day they have little time and even fewer resources to determine the source of accidents that may have multiple causes. This is when it becomes the job of the families of those involved in the accident to seek answers for themselves. Contacting a personal injury attorney with the resources and experience to piece together the accident and examine it's, sometime hidden, causes may become necessary."
About Banafsheh, Danesh & Javid, P.C.
Banafsheh, Danesh & Javid, P.C., is a well-respected personal injury law firm based in Beverly Hills, California, that represents accident and injury victims throughout Los Angeles County and surrounding areas, including Orange County, San Francisco, San Diego, Riverside, San Bernardino, San Jose, Sacramento and all points in between. The firm's http://www.bdjinjurylawyers.com handle cases on a contingency fee basis, not charging a fee unless they can gain a recovery for their clients.
The firm also features a staff that speaks Spanish, Italian, Farsi and Hebrew in addition to English and offers free consultations via their toll free number 800-820-1111.