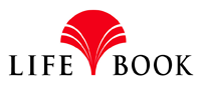 Chicago, IL (PRWEB) August 15, 2012
The Lifebook Company, LLC, a Chicago-based personal development company, released results of a recent study of couples with exceptional, lasting relationships. The report uncovers two keys to a successful love relationship.
News of great partnerships is a refreshing change for Americans. When stories of couples like Tom Cruise and Katie Holmes put divorce in the daily headlines, this study brings new advice for how to make a relationship work.
Lifebook analyzed successful couples who have built enduring relationships. Participants met four criteria. They are highly connected both personally and professionally, though not necessarily in the same careers. Respondents also indicated they adore each other, communicate openly and put each other first.
Lifebook's Intra-Spect Assessment tool was used to study 126 points of data across twelve categories on each person. Couples demonstrated two key factors. Each individual exhibited an above-average character score and 87.5% showed life vision as their category of strength.
"This tells us the most important things to practice individually and as partners," says Lifebook Founder, Jon Butcher. "Strong character indicates you must consciously strive to be the best person you can, in order to be a great partner. Life vision shows us building a foundation together, requires clarity and agreement on how to handle finances, parenting, career and all twelve categories of your life including your partnership. Know and communicate exactly the kind of love relationship you want to build together."
Lifebook took this research and created a 4-day session for couples who want to explore and build their life vision together. This unprecedented session is taking place in Chicago September 20th – 23rd.
For more information on the event please visit: https://mylifebook.infusionsoft.com/go/couplessesh/pscottIV/
or contact Lifebook at 1.800.460.3255.
To take Lifebook's Intra-Spect Assessment for FREE, visit https://mylifebook.infusionsoft.com/go/Assessmentfree/pscottIV/