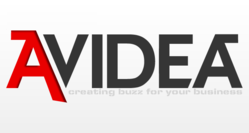 Effective social media campaigns for small businesses just got affordable.
Brentwood, TN (PRWEB) August 15, 2012
On Monday, August 13, Avidea PR announced three new SEO / Social Media / Press Release Packages starting at $790 per month, bringing an affordable solution to businesses needing a strong online presence via Facebook, Twitter, WordPress blog and press releases. The smallest package which includes a number of posts, tweets, articles and press releases each month, costs little more than sending one press release through a service.
Starting at $790 per month, each of the new packages is geared toward providing small businesses a virtual marketing team to manage a WordPress blogroll website, SEO, Facebook, Twitter, and even monthly press releases. The low, $790 price-point is one of the lowest in the industry that includes monthly press releases that typically cost $150 to write, and an additional $400 to send. Avidea has been marketing businesses using SEO, social media and press releases since 2001.
Avidea's new packages may be inexpensive, but they have a ton of impact thanks to the combination of products they use to promote each of their clients' businesses. Avidea has created a systematic approach to raising awareness, increasing website traffic, online posture and sales by creating and managing an SEO-maximized WordPress blogroll website, Twitter tweets, Facebook posts and highly-distributed press releases. By using the right combination of these tools and preparing innovative and relevant content for each of the social media platforms, small businesses can create an online presence that competes with much larger companies. And, for a fraction of the cost hiring a full-time social employee currently costs.
Avidea's Drew Bourke tells us about the need for less-expensive SEO packages: "Small businesses have not had much of a choice when hiring an effective social media / SEO team for under $2000 per month. By including press releases and doing all we do systematically, we can give even the smallest of companies a powerful online presence for under $800 per month. Our specialty is what we call Gap-Targeting - we look for marketing holes that bigger businesses have failed to fill, then infuse our clients' content in the gap. It's takes us more time to do, but the results are spectacular. Each of our clients is unique and has something special to offer. I think we're successful because we get to see the forest through the trees and make our clients shine. Our goal is to help small businesses who need a social media presence, SEO and press releases, but can't afford a full time employee. We offer a team of professionals that are in-tune with the way social media evolves. Our combined talents is similar to having three to four social media employees managing each campaign. It's fun, and we love what we do."
Avidea offers social marketing campaigns for small to medium-size businesses, and enjoy the one-on-one atmosphere of working with smaller organizations who are trying to carve a name for themselves.