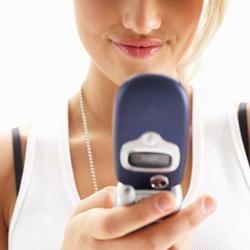 "Texting is the closest thing to telepathy we have," claims Fiore.
New York, NY (PRWEB) August 18, 2012
What can an arrogant "texting wizard" teach you about getting your ex back? A whole lot claims the thousands of couples who swear by Mr. Fiore's program, Text Your Ex Back 2.0.
"Texting is the closest thing to telepathy we have," explains Fiore, "And I can now show guys and gals how to use that power to get back together with their ex!"
Fiore's program came by "request." He claims his single friends "begged him" to teach his tricks and tactics for texting. The effort has been recognized by more than just Fiore's inner circle.
Fiore appeared on the Rachel Ray Show last year where he performed some of his "text magic" on the celebrity host. Rachel Ray said it gave her "chills" and audience members attested to the program's effectiveness.
"It simply works," claims Fiore. He recently told the gruesome story of the life-changing event that caused him to research "getting back with an ex." To hear Fiore tell his horrifying story, click HERE.
Since 2005, when Neil Strauss released his NYT-best selling memoir The Game, the men's dating advice niche has exploded in popularity. Across the world, men have joined the "pickup community" in hopes to improve their success with women.
"My book isn't a collection of pickup artist tricks!" clarifies Fiore, separating himself from the pop culture depiction of a "pickup artist"—usually an eccentric and sleazy womanizer. This image was perpetuated by the VH1 reality show The Pickup Artist.
Instead, Fiore claims his book educates men in "all the things your dad left out." The book explains gender polarity, psychological principles that create attraction, and other tips that are designed for the average guy.
"What I love about the program is how quickly it works," says Bobby G., a Text Your Ex Back 2.0 fan. "I'm back with my girlfriend and couldn't be happier!"
Regardless if you're a man or woman, Fiore claims Text Your Ex Back 2.0 will get you back with your old fling. "Give it a try," challenges Fiore, "If you're not back in the arms of your loved one, I'll refund every cent of your purchase."
To learn more about Text Your Ex Back 2.0 by Michael Fiore, and to watch a free presentation he prepared on the program, click HERE.