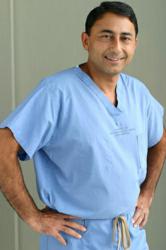 Growing research shows that pupil dilation is able to determine sexual orientation
Los Angeles, CA (PRWEB) August 16, 2012
The theory of pupil dilation being able to reflect an individual's sexual orientation has long been discussed amongst sexual theorists. Although this theory has been proposed, few studies have actually been conducted to determine its accuracy. More recently however, a number of researchers have conducted tests on willing participants, in an effort to discover the truth to this theory. These new findings may have a considerable influence on our favorite celebrities and pop culture icons. Previously sexual orientation could be hidden and disguised. However, with this new discovery researchers will be able to accurately determine the sexual orientation of popular figures and tabloid stars. Famous icons such as Anderson Cooper and Ellen DeGeneres have opened about their sexual orientation, only after much hesitation, in the future public figures may not be so lucky. Or rather, will employers now administer such tests when hiring new employees? These findings may be more influential than one may think.
Khanna Vision Institute, a leading Laser Eye Institute in Southern California, has been monitoring these developments closely and aims to conduct a similar pupil dilation test of their own. Khanna Vision's founder and leading physician, Dr. Rajesh Khanna plans to take his experience and research to effectively administer a test of his own. Khanna is experienced in eye and laser eye technology, and knows just how ground breaking this new technique truly is. The Khanna Institute predicts that their own test will lead to similar results and give this new theory more accredited results.
The tests conducted by Cornell University research staff, involved individuals of heterosexual, homosexual, and bisexual orientation. Cornell University researchers developed this new technique and feel that it is an accurate way to gauge the sexual orientation of an individual. All participants were shown erotic films. During this time each individual had pupil dilation measured, to determine its effects from the erotic stimuli. In certain studies pupillary measurements were performed by hand, while other researchers opted for more advanced technology, relying on an infrared gaze tracker to monitor pupil size. Investigative researchers in all cases discovered that the participant's pupils widened most when individuals observed videos of people who participants found attractive, thereby revealing where they were on the sexual spectrum from heterosexual to homosexual.
Results proved very effective, heterosexual men had strong reactions to erotic female videos, while heterosexual women had strong attractions to both erotic videos (male and female) additionally, homosexual individuals had strong reactions to both male and female, and homosexual females had similar responses to those of heterosexual men. These studies are ground breaking, they are not only able to identify sexual orientation but the results also confirm previous research suggesting that women have a very different type of sexuality than men. This study and its findings demonstrate just how advanced and intricate the human eye is. We can only hope that Cornell University and fellow researchers, make more innovative scientific discoveries on the eyes, leading to further studies and information.