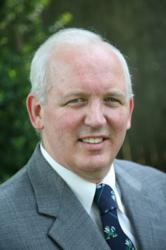 Abington, MA (PRWEB) August 15, 2012
E. Michael Thomas Jr., DDS, of Abington Family Dental Care helps his patients achieve the smiles they truly want. Porcelain veneers can be used to change the shape, length, size, appearance or color of the teeth; such as when a person has teeth that have been worn down, teeth that are uneven, teeth that don't proportionately match the size of the mouth, or even permanent stains that may have been caused by injury or even by medication. Whether teeth whitening is the goal or teeth need to appear straighter, the wafer-thin slices of porcelain veneer can do the trick.
The procedure to install the porcelain veneers for teeth whitening or for other reasons usually takes three separate appointments. At the first appointment Dr. Thomas will consult with the patient to determine whether the desired results can be achieved through the use of the porcelain veneer laminates. At the second appointment the teeth must be readied to accept the veneers. This means that a thin layer of enamel must be removed from the tooth and then impressions of the teeth are taken.
Approximately three weeks later each veneer will be individually placed on the teeth. The veneer will be shaped and trimmed for a perfect fit. The teeth are then polished, cleaned and then etched for a stronger bond with the veneer. Special cement that requires an activating beam of light is used to attach each veneer to the tooth. The cement does not set until the light is used so that the doctor can be sure of placement. This appointment can take several hours, depending on the number of teeth that are being bonded.
Many people make good candidates for this procedure, but there are some exceptions. People who smoke or those that have weak teeth do not qualify. Some patients may require additional dental care prior to this type of treatment. Because the removal of the enamel for bonding to the veneer is a permanent procedure, it is not for everyone. To learn more about the procedure visit bostongumsurgery.com.
Abington Family Dental Care is a general practice offering patients personalized dental care for Abington, MA since 1979. Dr. E. Michael Thomas Jr. received his Bachelors of Science degree from Notre Dame University, attended Georgetown University School of Dentistry and did his advanced graduate studies in Endodontics at Boston University. Dr. Thomas is part of one percent of dental professionals providing the most recent FDA cleared laser procedure for gum disease and periodontal treatment. To learn more about Abington Family Dental Care and their dental services visit their website at http://www.bostongumsurgery.com and call 781-312-6090.