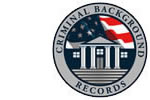 Background screening conducted on a volunteer should be no different than a paid employee, and the use of criminal background records should be mandatory.
Waltham, MA (PRWEB) August 15, 2012
With summer nearing its end children and parents look toward a new school year with a mix of fear, excitement, and trepidation. Teachers prepare lesson plans and homework assignment, coaches outline plays and new goals, janitors wash away dirt, grime, and graffiti; the inevitability of that first day is absolute.
School is almost back in session.
With economic woes within school districts continuing, many of those school districts will turn to volunteers for help in a wide variety of areas. Some will assist in the classroom, others will help at lunch or during after-school sports, and others will toil away joyfully in the front office making copies and filing absentee slips. For many schools a volunteer is a welcome addition to their staff, an important, even integral cog in the wheel that turns the academic day. For the most part volunteers give their time freely and without malice or malfeasant thought.
Volunteers should be thought of as employees that do not get paid and should follow the same "hiring" practices a paid employee would: Fill out an application, provide the necessary information, conduct an interview, and submit to a background check.
On the website northjersey.com (August 1, 2012) an article highlights the need for background checks of volunteers and the mandate the state of New Jersey has put forth. Northern Highlands School District may be required to give more volunteers, such as parent chaperones, criminal background checks before allowing them to work with the school-age children in accordance with a pending bill called the New Jersey School Bus Safety and Child Protection Act. The bill passed the N.J. Assembly and is currently in the N.J. Senate Education Committee. http://www.northjersey.com/news/164637906_Bill_to_mandate_background_checks_for_volunteers.html?page=all
The article outlines reasons very clearly in that background checks are conducted to provide a safe environment for children under the age of 18. The Northern Highlands School District currently conducts background checks on "employees and some volunteers." While the NHSD complies with the outlines of the new pending law, other districts may not and the definition of volunteer is not entirely clear. However, the law does demand background checks on all volunteers, as defined by school districts specifically with a criminal history background check.
The most efficient manner of conducting a criminal background check is through a third-party provider. With the recent Guidelines offered by the Equal Employment Opportunity Commission (EEOC) the use of criminal records histories have been cast in a brilliant light. And, when one considers volunteers as unpaid employees, the need for a third-party provider is more apparent.
In a recent New York Times Op-Ed piece (July 24, 2012) the already bright light placed upon criminal background checks lit up a little more.
The opening two paragraphs paint the picture:
The federal government has historically paid little attention to the companies that collect and sell the data used by employers in hiring decisions — including data about an applicant's criminal history.
But because 9 in 10 employers now use criminal background checks for some applicants, and the data are not always reliable, the Federal Trade Commission and the Consumer Financial Protection Bureau, which share jurisdiction, need to get a better handle on an industry that has grown so fast over the last 20 years that no one can say how many companies there are. http://www.nytimes.com/2012/07/25/opinion/faulty-criminal-background-checks.html
Background screening conducted on a volunteer should be no different than a paid employee, and the use of criminal background records should be mandatory. But one must utilize a company that has a complete understanding of background screening. As the NY Times piece clearly states, in recent years the background screening industry has exploded and whereas there used to be only a few databases, today there are literally hundreds. A third-party background screening company knows how to use data gathered.
Key in a third-party background screening company's efforts is verification. A competent company will verify each piece of information drawn prior to its dissemination for a client. Databases can be wrong.
It would be simple to go online, find a database, enter key information, and take that as 100% accurate, but that could bring potentially erroneous information. Criminal background checks drawn from databases must be verified through county court records. Researchers at a county court can ensure information collected on a specific individual actually relates to that individual.
Ultimately volunteers must be looked upon as unpaid employees and treated in a similar manner when they seek volunteer work within an organization, specifically in a school district or a function that interacts with at-risk populations such as children. A third-party background screening company, one that verifies any information drawn from databases, should be used in order to maintain the accuracy, security, and thoroughness of the information provided.
The new school year is only days away and Northern Highlands School District is getting ready by creating a safe environment for their students through volunteer background checks. The State of New Jersey is focused on new laws to mandate volunteer checks. And if done correctly, through third-party verification of database information, a criminal background record can provide the information volunteer organizations require.
CriminalBackgroundRecords.com is a third-party background screening company that can provide criminal background records reports as well as a wide-variety of verified information to volunteer groups and organizations, as well as business of any size. To learn more contact bd(at)CriminalBackgroundRecords(dot)com.