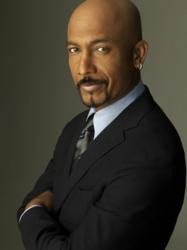 Washington, DC (PRWEB) August 16, 2012
The Electronic Retailing Association (ERA) announced that celebrity talk show host and bestselling author Montel Williams will be honored with the prestigious 2012 DR Icon Award. He will be recognized during the Moxie Awards Gala on Thursday, September 13, 2012, 7:00 p.m. – 9:30 p.m., at the 2012 ERA D2C Convention at the Wynn Hotel, Las Vegas.
The DR Icon Award honors an individual whose personal brand and extraordinary talent have re-shaped direct response marketing.
"Over the years, Montel Williams has helped millions of people live a healthier and fulfilling lifestyle through his Living Well with Montel brand and bestselling books. He is a model of courage and perseverance – an inspiration to us all. We are honored to present Montel with the 2012 DR Icon Award," says ERA President and CEO Julie Coons.
Montel Williams earned his media celebrity status as an inspirational Emmy Award-winning television personality whom Americans invited into their homes for more than 17 years. He is a decorated former naval officer, inspirational speaker, author, wellness entrepreneur and advocate for patients worldwide.
Williams hosted and executive produced "The Montel Williams Show," a nationally syndicated talk show distributed by CBS Paramount Television, for 17 years, taping more than 3,500 shows and interviewing more than 30,000 guests, focusing on key social issues involving ordinary people coping with extraordinary circumstances. He received a Daytime Emmy® Award for Outstanding Talk Show Host, and later his show was nominated for Outstanding Talk Show two years in a row.
In addition, Williams has been a prolific author of uplifting and practical books, of which four became bestsellers. They include "Living Well Emotionally: Breakthrough to a Life of Happiness," "Living Well: 21 Days to Transform Your Life, Supercharge Your Health, and Feel Spectacular," "Climbing Higher," "Body Change," "Life Lessons and Reflections," "A Dozen Ways to Sunday: Stories of Hope and Courage," "Mountain Get Out of My Way: Life Lessons and Learned Truths" and "Practical Parenting."
Shortly after being diagnosed with Multiple Sclerosis (MS) in 1999, Williams established the Montel Williams MS Foundation to further the scientific study of MS, provide financial assistance to select organizations and institutions conducting research, raise national awareness, and educate the public. The MWMSF has granted more than $1.5 million to research and has supported a study done at the Karolinska Institute in Sweden, which discovered an MS gene.
Currently, his focus is on promoting The Living Well with Montel brand, which incorporates Williams' life experience and the information he has accumulated through personal account and professional opinions.
For more information about the Moxie Awards Gala or to purchase tickets, please visit http://www.D2Cshow.org.
ABOUT THE MOXIE AWARDS
The ERA Moxie Awards Gala is direct response marketing's premier celebration, honoring the best campaigns of the year. Moxie's famous posh blue carpet will welcome guests for a grand entrance. The Gala features live music, exceptional dinner and superb company. For more information, visit http://www.D2Cshow.org.
ABOUT THE 2012 ERA D2C CONVENTION
The Electronic Retailing Association's 2012 ERA D2C Convention is the 21st annual show where the industry's top technology innovators, manufacturers, buyers and marketers meet to learn about the hottest trends in the direct-to-consumer marketplace and network with partners and potential customers to seal critical business relationships. The event will feature nearly 4,000 attendees and 130 exhibitors, a variety of education sessions on industry-related topics and expansive networking opportunities, as well as a wide variety of events on the tradeshow floor. For more information, please visit http://www.D2Cshow.org.
ABOUT THE ELECTRONIC RETAILING ASSOCIATION
Representing a more than $350 billion market, the Electronic Retailing Association (ERA) is the only trade association in the U.S. and internationally that represents leaders of the direct-to-consumer marketplace, which includes members that maximize revenues through electronic retailing on television, online and on radio. ERA strives to protect the regulatory and legislative climate of direct response, while ensuring a favorable landscape that enhances e-retailers' ability to bring quality products and services to the consumer. For more information about ERA, please visit http://www.retailing.org.
Media Contact
Vi Paynich
Content Manager
Electronic Retailing Association
Tel. 909-606-3406
vpaynich(at)retailing(dot)org