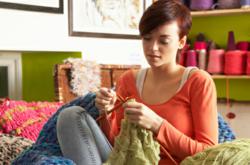 Chelsea Yarns knows their customers will have no trouble finding exactly what they need and a couple of things they didn't!
Red Bank, NJ (PRWEB) August 15, 2012
After many years crocheting and knitting, Chelsea Yarns is taking their passion to a new level by opening a premier online store featuring the highest quality crochet and knitting yarn, books, patterns, needles and more! Here, knitting and crochet enthusiasts of all skill levels can get everything they need to create a masterpiece they will cherish for years or be proud to give as a gift.
July 9 marked the launch of Chelsea Yarns, a one-stop shop for all the crochet and knitting supplies online one could ask for! Chelsea Yarns prides itself on hand-selecting each and every yarn and product found on the site. Chelsea Yarns has everything from double point needles to Knitting Fever yarn. We carry the latest patterns and best yarns online, as well as some classics and old favorites. Chelsea Yarns features a huge variety of yarn types, colors, weights and styles.
By providing an easy-to-understand navigation, logical site layout and internal site search, Chelsea Yarns knows their customers will have no trouble finding exactly what they need and a couple of things they didn't! In addition to needlework necessities, Chelsea Yarns has a variety of goodies including knitting bags, pattern magnets and more.
Chelsea Yarns has the best selection of products all at affordable prices matched with superior customer service. Offering free shipping over $50 and a flat rate of $5 per order under $50, Chelsea Yarns is committed to getting their customers the tools they need to create beautiful things. Chelsea Yarns encourages users to contact them if there is something they're looking for not found on the site.
Chelsea Yarns has also begun serving customers from a variety of social media channels. Facebook, Twitter and Pinterest are just a few ways customers can learn more about Chelsea Yarns and keep up with knitting and crochet ideas. Chelsea Yarns also provides a ton of information on their regularly-updated blog. They are actively involved in Ravelry, a social media network for knitting and crochet hobbyists, professionals and enthusiasts.
Through both the online store and the various channels, Chelsea Yarns hopes to inspire knitters to create beautiful pieces that are fashionable and a true expression of themselves. Being knitters themselves, the folks at Chelsea Yarns completely understand what is important to knitters and crocheters. Everything is kitchen-tested for quality and precision. They simply don't sell anything they wouldn't use themselves or recommend to a friend.
Whether fibers are a hobby, passion or profession, Chelsea Yarns is sure to have something that customers haven't seen before and something they can't live without. Chelsea Yarns knows firsthand that feeling of accomplishment and pride when one finishes a needlework masterpiece.