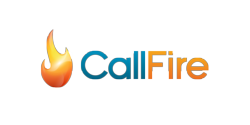 Santa Monica, CA (PRWEB) August 16, 2012
Text marketing has become a staple of any business's marketing strategy. When executed properly, text marketing can generate some very impressive results. With its high open rates and the ubiquity of mobile devices, SMS is a powerful medium to deliver mobile offers and notifications. In fact, with over 95 percent of text messages being opened, SMS marketing can be the most cost-effective way to breaking through the clutter of marketing messages competing for your customer's attention.
While there are many advantages of text marketing, getting most out of your campaigns requires diligent execution. There are a number of reasons mobile marketers may experience lackluster results. Here are some common reasons SMS marketing campaigns fail and the steps that can be taken to turn things around.
1. No Outside Promotion.
Advertising a short code is essential to any text marketing campaign. Too many marketers neglect to promote their call to action on sufficient marketing real estate. This includes print, digital and other marketing real estate. To overcome this, consider:
° Mentioning your SMS call to action in print and digital marketing mediums.
° Many businesses have also successfully promoted their SMS marketing campaigns by placing QR codes in the place of business.
° Getting other local businesses to promote your QR code in their shop.
2. Striking Out on the Pitch.
SMS marketing campaigns require consumer opt-in consent to send offers and notifications. Often time marketers strike out with a weak call to action that fails to mobilize potential consumers to join your database or redeem an offer. To optimize a call to action the following strategies:
° Bounce back coupons or reward benefits for joining the text marketing database. If you're an ice cream parlor, for example, consider something as simple as promoting "Free complimentary scoop of ice cream when you text ICECREAM to 67076."
° Place the call to action in as much marketing real estate as possible. Driving up signups is as easy displaying a call to action into traditional advertising campaigns,
° Make the next step as easy as possible. Making offers and deals easily obtainable is the best way to make sure they get redeemed.
3. No Opt Out Message.
It might seem counter-intuitive, but without a prominent opt-out disclaimer in your call to actions and messages consumers will be less likely to opt-in to a campaign and redeem offers. For many individuals concerns over spam will deter them from subscribing to a short code SMS marketing campaign in the first place, and without an obvious opt-out message, the text marketing campaign will begin to feel like spam. To optimize your campaign, the best opt-out messages:
° Are prominently displayed at the end of every message.
° Make opting out simple and easy
° Are automated, so there is no lag between opting out and being removed from the SMS marketing database.
4. Impersonal Content.
Anything you can do to make meaningful and personal contact with your subscribers will increase the redemption rates of your text marketing campaigns. Making every message unique to your audience and business are as simple as:
° Reading the local newspaper for events, openings and other celebrations
° Utilize your CRM data. Text marketing campaigns should be an extension of a customer relationship management system. A dry cleaner that keeps track of a customer's drop off patterns can create specialized discounts or reminder notifications based on those patterns. If the customer usually come in every Wednesday, for example, and they don't show up for a couple of days, an automatic text reminder can be generated to say: "Hi! We haven't seen you in a couple of days."
° Mine your sales data for the most popular products and specials
° Create a content calendar to take advantage of events and holidays.
5. Neglecting New Subscriber Strategy.
The best SMS marketing campaigns feed themselves by creating a stream of new opt-in subscribers. Many mobile marketers make a mistake in not allowing to spread their message and opt-in to their mobile database. Creating this stream can be as simple as:
° Making regular "bring a friend" offers that give a discount or freebie for introducing new subscribers
° Offering at-the-counter discounts for customers who sign up.
° Encourage your subscribers to push their offer by posting the words "FWD 2 a friend" at the end of your message. To encourage forwarding offers, holding polls and contests that encourage member sign up their friends. By encouraging your customers to push an offer, there's the potential to spread the message beyond your database of opt-ins.
6. Neglecting a mobile sales channel.
Most businesses have caught up to speed with QR codes and SMS marketing. However, very few still have solid mobile support for their business, which means that when a user receives an offer there is no easy way to redeem that offer using their mobile device. In a time when mobile shopping is the fastest growing type of internet usage, this doesn't make sense. Supporting mobile with SMS can be made easy by:
° Creating a mobile version of your website.
° Testing your mobile site on a medley of devices.
° Including a link to the mobile version of the site in the SMS message.
There many ways a business can utilize SMS short codes and "textable" virtual local phone numbers. For more information, visit http://www.callfire.com or call 877.897.FIRE.
About CallFire: CallFire is a SMS Gateway and Voice platform that helps businesses reach customers, drive revenue and increase sales. We make telephone messaging simple. CallFire products include Business Text Messaging, Voice Broadcast, Toll Free Numbers, Local Phone Numbers, Call Tracking, IVR, Power Dialing for agents and more. Call analytics enable our 50,000 users to reach customers more often using text marketing, virtual numbers, autodialers and mobile messaging. To learn more about how to Grow your Business, visit http://www.CallFire.com.