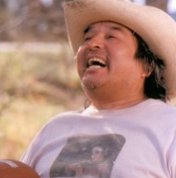 Santa Fe, New Mexico (PRWEB) August 14, 2012
The Native Cinema Showcase is a celebration of film by indigenous directors, producers, writers, actors and cultural activists. The tradition of storytelling is reflected in the ever-expanding body of feature and short films made by indigenous peoples, as well as documentaries and experimental media. Through the Native Cinema Showcase, NMAI and SWAIA continue to further its mission and dedication towards advancing knowledge and understanding of the Native cultures in the Western Hemisphere. This event is featured on the SantaFe.com event calendar.
The showcase will also feature the films of SWAIA's Classification X winners. The event's Showcase Team is as follows: NMAI: Melissa Bisagni, Program Manager; Program Advisor: Elizabeth Weatherford, Head of FVC; SWAIA: Dr. John Torres-Nez (Dine'), Jhane Myers (Comanche/ Blackfeet), Film Project Manager.
Admission is free to this event and open to the public.
Event Schedule:
Monday, August 13
7:00 p.m. Opening Night : Mosquita y Mari
Tuesday, August 14
3:00 p.m. Racing the Rez
5:00 p.m. Skins
7:00 p.m. Hide Away
Wednesday, August 15
11:00 a.m. NAPT a Case Study: Injunuity
1:00 p.m. Navajo Paradiso!
4:00 p.m. Future Voices of New Mexico
7:00 p.m. Canes of Power
Thursday, August 16th
1:00 p.m. The Medicine Game
3:00 p.m. Skateboard Nation
7:30 p.m. Class X
Friday, August 17th
12:00 p.m. Path Waves: Youth Shorts Program
5:30 p.m. Class X (repeat)
8:00 p.m. Shouting Secrets
Saturday, August 18th
1:00 p.m. Class X (repeat)
3:00 p.m. imagineNATIVE Shorts
7:00 p.m. The 1491s/WAREHOUSE 21
Sunday, August 19th
11:00 a.m. My Louisiana Love
1:00 p.m. Run to the East
3:00 p.m. Mesnak
About SantaFe.com:
SantaFe.com provides locals and visitors to Santa Fe alike the most current interactive platform for events, music, arts, business, dining and lifestyle. SantaFe.com is a division of Hutton Broadcasting, located at 2502 C. Camino Entrada, Santa Fe, NM 87507
Contact Information:
Scott Hutton
SantaFe.com / Hutton Broadcasting
http://www.santafe.com
(505) 471-1067 (Media inquiries only, please)