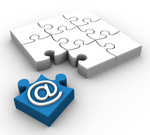 What e-Logic brings to the table is something very different. The Securitization, Discovery Strategies & Tactics Analysis Report (SDST Analysis Report) is exactly what it sounds like.
Miami, Florida (PRWEB) August 21, 2012
As companies continue to offer worthless securitization reports to consumers, e-Logic continues to grow as one of the most dominating and leading providers of an advanced securitization style analysis unmatched by any securitization audit provider. To enhance e-Logic's position in the market, the company has announced its newest addition, Justin Ford, as its Chief Operating Officer. "Justin not only brings advanced research and knowledgebase to the team, he also brings a refreshing level of enthusiasm, focus and resolve to our entire vision," says Anthony Martinez, e-Logic's CEO.
"I'm excited at the opportunity to help enhance the service level e-Logic brings to its client base," says Mr. Ford. e-Logic is one of the only service providers to create the kind of hybrid securitization analysis reports that attorneys can actually use." As it stands, a number of companies in the market offer training in securitization research using tools like the Bloomberg Terminal. These "allegedly" trained companies in turn provide reports that while maybe informative, can rarely be used in court because neither the report nor the affidavit accompanying it can pass the required expert witness muster.
"The industry is saturated with bad and useless information. What e-Logic brings to the table is something very different. The Securitization, Discovery Strategies & Tactics Analysis Report(SDST Analysis Report) is exactly what it sounds like. It does more than just identify the securitization chain, it takes that information and incorporates it into a litigation analysis for the attorney reading the report and enables the attorney to understand not only the different methods to approach the case but the pitfalls they may run into," says Mr. Ford.
This effort is lead by one of the leading complex litigation discovery experts in the litigation market today - Anthony Martinez, e-Logic's Chief Executive Officer who brings over 16 years of real hands on experience. "Time is money. Attorneys don't have time to waste on useless resources and they're not happy to bill their clients for things they cannot use. It not only makes them look bad but it discourages someone in need of legal counsel to defend or prosecute a real property matter. Real property litigation is serious. These attorneys are going up against a trillion dollar machine with only a few thousand dollars. Some may call it stupid - we call it guts! You better believe every dollar needs to be well spent so it's imperative we provide the sharpest sword - a cutting edge product that gets them to the table to play" says Mr. Martinez.
In today's market people need to understand there's much more needed to prevail than just Bloomberg "certification" and a terminal account. You have to have the prerequisites to qualified as an expert in the courtroom with a judge that's already prejudiced against the homeowner and counsel. According to Mr. Martinez, "You have to be fluent and prepared to justify how a $250,000 loan was aggregated into 1.2 billion for ABC Trust 2007-AE1, show how the aggregated amount was converted into a security bond/certificate and distributed over 35 classes (fractionalized). Then you better be prepared to show how of the 35 classes, YOUR subject loan was found in 18 of the classes (fractionalized) and of the 35 classes 28 have been paid off in full leaving 7 with an aggregated value of 1.7 million. You then need to explain how of the 18 YOUR loan was found in, 15 of those classes are part of the 28 paid in full and of the 3 classes where YOUR loan is still fractionalized, the aggregated amount is $275,000. That's just a speck of the kind of valuable and useful information attorneys need in their analysis which gives good cause for an accounting, something attorneys have difficulty obtaining through a normal discovery request."
About e-Logic Group, Inc. - e-Logic is one of the most advanced e-Discovery Providers in the industry today that uses state of the art technology that incorporates intelligent algorithms and analytics to automate information processing. e-Logic is now a provider of high end Advanced Securitization Audit and Forensic Audit Analysis Reports for attorneys engaged in loan level litigation involving fraud.
About Anthony Martinez- Mr. Martinez is a top Discovery Expert, Consultant and Strategist in the industry today with over 16 years of experience in complex litigation discovery and e-discovery matters. A veteran of the gulf war, Mr. Martinez is currently the President and CEO of e-Logic Group, Inc., Executive Director of Anthony Martinez & Associates, a leading LPO Service Provider and is the Author of Discovery Tactics, a leading Weblog that discusses real property litigation matters, case law and other topics.
About Justin Ford - Mr. Ford is a seasoned securitization specialist and former Principal of Automated Expeditors of America in Detroit, MI - a leading provider of advanced securitization research and audit reports. Mr. Ford has an extensive background in client relationship building, marketing and corporate branding.