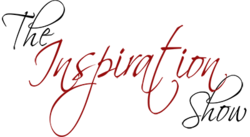 Everything just seemed to fall into place. I knew however it wasn't just a series of coincidences. The Law of Attraction does exist.
San Diego, CA (PRWEB) August 15, 2012
Mind Movies co-founder Natalie Ledwell announced today the release of the latest episode of The Inspiration Show featuring Richard Barrier, creator of the Android application TXT ME L8R. Parents can activate the popular application remotely by GPS to disable their teen's cell phone while driving in an effort to keep young drivers safe.
Texting while driving has become a dangerous epidemic in the United States. Yet despite potentially fatal consequences, drivers continue to text while driving. According to the Oklahoma Journal of Law and Technology, a recent survey revealed that up to 21% of drivers admitted to texting while driving.
According to Barrier, texting while driving has quickly become the number one cause of death for teenagers in the U.S.
Barrier developed the idea for the life-saving Android application after being laid off from his job in 2008. Shortly afterwards, he joined a "mastermind group" to help give him the guidance and resources he needed to put his ideas for the now wildly popular application into action.
According to Barrier, the Law of Attraction played a vital role in his creation of the application. "Everything just seemed to fall into place," said Barrier. "I knew however it wasn't just a series of coincidences. The Law of Attraction does exist."
Once activated, Barrier's application sends incoming phone calls straight to voicemail, blocks incoming text messages and only allows outgoing calls such as 911 in case of an emergency. This application can be activated by GPS, and a parent or guardian is emailed immediately if the teenager shuts off the application.
To watch the full video interview, visit: http://www.mindmovies.com/inspirationshow/index.php?25408&episode=120
About Mind Movies:
Founded in 2008, Mind Movie's mission is to help empower people from all over the world to visualize their goals and manifest their greatest dreams and desires. Mind Movies has touched the lives of over 900,000 people around the world and is headquartered in downtown San Diego, California.
Company Contact Information:
Mind Movies
Media Relations
113 West G Street #122
San Diego, CA 92101
http://mindmoviestv.com