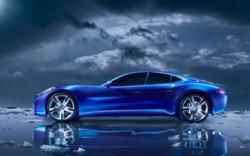 Download Our Short Magazine here to get the hottest news on Hybrid Electric Vehicles...
Los Angeles, California (PRWEB) August 16, 2012
MPA's flagship website, http://www.myperfectautomobile.com, has grown into a major presence on the Internet, distinguishing itself from traditional "car sites," by not only covering the latest in green vehicle news, but by offering extensive information resources about electric cars, concept cars, and hybrids. The site features a complete shopping mall as well as a free-to-list classifieds section for all things green.
For advertisers, MPA offers the chance to be in front of thousands of readers each month - those who are interested in hybrids and electric vehicles, as well as green transportation in general. A proprietary marketing tool is available to advertisers, who also get a video interview about their company posted on the main page of the site. Those who purchase ad space also have their names and company data listed in MPA's directory, and are able to use the site's links for promotional purposes.
Biographical information for MPA team members:
Bob Twaalfhoven: President and Founder of MPA, Bob is an MIT-educated engineer whose primary interest is planetary sustainability. He is also CEO of a major software firm, Bobcad Cam, which posts annual sales in excess of $3 million. Bob's fun approach to work allows him to keep his thumb on the pulse of the idea marketplace. His other company, Milk Drinking Cow, Inc., is currently creating its twelfth Apple computer app which utilizes the talents of internationally-known comedian Jim Meskimen and Jim's recent hit, "Angry Rhino."
Larry Judkin, General Manger and Sales Coordinator, has tasked himself with taking MPA to the number-one spot among green transportation websites. Larry's love of the wilderness is the source of his drive to eliminate pollution of all kinds. Hand-picked by Bob T to build MPA into an innovative and informative multimillion-dollar web presence, Larry has risen to the top of each industry in which he has worked, posting over $2.5 billion in total sales and managing a staff 150-members strong.