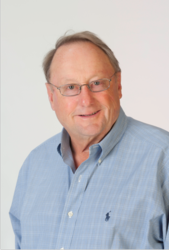 "it was imperative that we find an executive that understood sales solutions offerings in both software and services"
Southern Pines, NC (PRWEB) August 21, 2012
Wilson is a results-driven management and sales executive with over 40 years of progressively responsible and diverse experience in building, enhancing and managing sales teams. He will drive the sales organization folding in Hirease's new software and product offerings, as well as, contribute to the overall strategy of the company. Wilson has a strong background working with software companies building business relationships and managing client engagement programs. His experience resulted in double digit growth, exceeding business results with strengths in building sales and management teams, mergers & acquisitions, positioning, software application development and enterprise software solutions.
Paul Dent, Founder and CEO of Hirease, stated, "As Hirease has transitioned into a full-service software and solutions company, it was imperative that we find an executive that understood sales solution offerings in both software and services that could also manage and mentor our sales teams to bring Hirease products to market." He added "We are thrilled to have someone of Tom's caliber join our executive team."
Wilson brings diverse sales and management experience to Hirease including former positions as VP, COO, General Manager and CEO with Oracle, Seer Technologies, Liveworks, Ingres, Viewstar and recently as an EVP of Sales with MDA Mindbox. He has a proven track record restructuring sales organizations for success resulting in year-on-year double digit revenue growth and increasing profitability. Wilson attended Ball State University and spent many years in California. Wilson recently relocated full-time to Pinehurst, NC to take advantage of the many golf courses in the area.
About Hirease:
Hirease is a four time Inc. 500/5000 award winning human resources solutions provider with points of presence across the United States. A founding NAPBS member that has earned the coveted background screeners BSCC Accreditation, Hirease provides HR solutions and services to corporate and enterprise clients nationwide via FCRA compliant background checks, applicant organizer software, assessments, engagement surveys and performance management software. The Hirease E.C.H.O. philosophy is simple - treat our clients ethically, centered with value, honestly and with ownership. Hirease focuses on innovation in service and technology to help companies continue to discover a better way to better people.