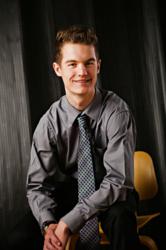 We have the big agency results while offering the freelancer rates
Greater Grand Rapids, Michigan (PRWEB) August 15, 2012
"We are ecstatic to have had the opportunities which we have had so far. We realize that opportunities to show how we differ from our competitors don't come this often on a typical basis," says Alex Parker, Chief Executive Officer of Brand Strategix, which is a nationwide website development and internet marketing firm based out of Greater Grand Rapids, Michigan.
"We have the opportunity to develop some of the most advanced and intricate software including custom CRM (customer relationship management) software, business management software, and more. We are here to help every business realize where their website content needs to be improved to convert more visitors to customers," says Mr. Parker. Throughout the past few months, Brand Strategix has been featured in multiple publications, including Virtual Strategy Magazine.
"We have the big agency results while offering the small agency rates rates," says Parker. Brand Strategix also has announced that they are in the middle of a re-design of their website, which will offer the ability for clients to view invoices and interact with their services which they subscribe to more easily. "We are excited to be able to offer this for our clients," says Parker.
Brand Strategix, a fast-growing national internet marketing and public relations firm, is one of the top internet marketing and public relations firms due to constant innovation and overall customer satisfaction. Brand Strategix specializes in website and custom internet-based software development, search engine optimization (SEO) and marketing (SEM), social media management, press release creation and distribution, and also provides free and paid seminars and webinars for companies to learn premier marketing and business techniques and more.