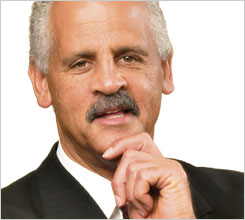 Los Angeles, CA (PRWEB) August 18, 2012
The J.T. Foxx Organization (http://www.JTFoxx.com) is proud to announce that Steadman Graham, business mogul and author of the best-selling You Can Make It Happen, will be appearing at select Mini-Mega Partnering events throughout the Summer of Success series.
Steadman will be sharing his secrets of entrepreneurial mastery, giving entrepreneurs and investors the opportunity of a lifetime.
His first appearance will be at this weekend's upcoming Mini-Mega Partnering event in Salt Lake City, taking place from Friday, August 17-Sunday, August 19 at the Hilton Salt Lake City Airport hotel in Salt Lake City, UT.
Following his Salt Lake City mentoring, Steadman will be appearing at the Austin Mini-Mega Partnering event in Austin, taking place from Friday, August 24-Sunday, August 26 at the Hilton Austin Downtown, in metro Austin, TX.
With plans to appear at two upcoming Mini-Mega Partnering events this fall, Steadman will be rounding out a stellar rotating panel of experts and masterminds planned for the Mini-Mega Partnering 2012 Summer of Success Series.
For more information about Mini-Mega Partnering, visit http://www.megapartnering.com/mini.
About Mini-Mega Partnering
Mini-Mega Partnering is the baby brother of Mega Partnering. Mega Partnering is the World's #1 Wealth Networking and Business Conference. 
The vision behind Mini-Mega Partnering is to expose attendees to successful local entrepreneurs, investors and others looking to network, start, grow or explode an existing business. Tickets to all Mini-Mega partnering events are complimentary.
There are 9 Mini-Mega events taking place this summer, throughout the U.S. and Canada. To learn more about Mini-Mega Partnering, visit http://www.megapartnering.com/mini/.
About Mega Partnering
Mega Partnering is an independent international organization JT Foxx created after watching a 60 Minutes episode about Davos, applying, and getting turned down when he tried to start his own business. Not willing to take rejection, JT Foxx decided to start his own opportunities for small businesses and called it "Mega Partnering". The conference has since grown to include small entrepreneurs from all over the world, and raises money for charitable initiatives, keeping with the philosophy, "Learn, Earn, Return".
Mega Partnering attendees have included Steve Wozniak, Rudy Giuliani, Gene Simmons, Bret Michaels, Kevin Harrington, former Prime Minister Brian Mulroney, George Ross, Wayne Allyn Root, Stedman Graham and Bruce Buffer. Videos of the conference speakers are available for free at http://www.MegaPartnering.com.
Mega Partnering is committed to improving the state of the business world by engaging small businesses, real estate investors, internet marketers, and other leaders of society to shape partnerships and life-long relations.
About JT Foxx
J.T. Foxx (http://www.OutfoxxTheMarket.com) started investing with nothing more than a rusted out Ford pick-up truck, $974 dollars and 1 cheap suit. Now just 6 years later, he has acquired and sold over 500 properties, closed over $40 million in real estate deals. He is a serial entrepreneur and started several multi-million dollar companies all over the world, became one the most sought after motivational speakers and recognized as one of the top wealth coaches in the world all by mastering the Art of partnering, branding, networking, and marketing.
J.T. is the syndicated weekend radio personality of the "J.T. Foxx Show" in the U.S. and Canada. His radio program features celebrity guests as Senator John McCain, Rudy Giuliani, Gene Simmons, Rev. Jesse Jackson, Trump, George Ross, Kevin O'Leary, Newt Gingrich and Dennis Hastert, Governor Pataki and celebrated authors like Robert Kiyosaki, Jack Canfield, and David Bach.