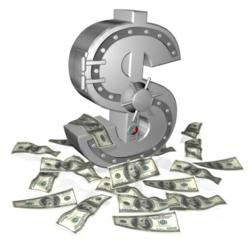 "The problem is that in recent times, the incentive structure regarding the investment strategy of bank stocks has distorted the system," observes Cekerevac.
New York, NY (PRWEB) August 18, 2012
In a recent Investment Contrarians article, editor Sasha Cekerevac notes that with the financial crisis that ensued several years ago, it has become quite apparent that the complexity and incentive structure at bank stocks need to change. Cekerevac states that Sanford Weill, with his recent comments on the idea of breaking up the big banks, joins an increasingly large group of analysts, experts, and former employees within the sector who are raising concerns and voicing opinions that the current banking situation is in need of structural change.
"The problem is that in recent times, the incentive structure regarding the investment strategy of bank stocks has distorted the system," observes Cekerevac.
"Bank stocks are integral parts of any economy; they are part of the engine that makes the economy function properly," states Cekerevac. "This also means a proper allocation of capital."
However, if the government is covering losses or preventing bank stocks from going under, this will lead to an incentive system where a high-risk investment strategy is taken on because the rewards are higher and the downside is limited, believes Cekerevac.
"If an investor is willing to take the risk for an investment strategy, that is their decision. Taxpayers were never asked if they were willing to lend money in support of bank stocks that made poor gambles. This is not the capitalist way; this is more socialist in ideology," argues Cekerevac.
The Investment Contrarians editor believes that the U.S. needs to get back to a more capitalist economy in which risks and rewards are clearly defined. In the worst case, the punishment is that the bank stocks themselves will go under through their poor decision-making, concludes Cekerevac.
To see the full article and to get a real contrarian perspective on investing and the economy, visit Investment Contrarians at http://www.investmentcontrarians.com.
Investment Contrarians is a daily financial e-letter dedicated to helping investors make money by going against the "herd mentality."
The editors of Investment Contrarians believe the stock market and the economy have been propped up since 2009 by artificially low interest rates, never-ending government borrowing and an unprecedented expansion of our money supply. The "official" unemployment numbers do not reflect people who have given up looking for work and are thus skewed. They believe the "official" inflation numbers are also not reflective of today's reality of rising prices.
After a 25- to 30-year down cycle in interest rates, the Investment Contrarians editors expect rapid inflation caused by huge government debt and money printing will eventually start us on a new cycle of rising interest rates.
Investment Contrarians provides unbiased research. They are independent analysts who love to research and comment on the economy and investing. The e-newsletter's parent company, Lombardi Publishing Corporation, has been in business since 1986. Combined, their economists and analysts have over 100 years of investment experience.
Find out where Investment Contrarians editors see the risks and opportunities for investors in 2012 at http://www.investmentcontrarians.com.
George Leong, B. Comm., one of the lead editorial contributors at Investment Contrarians, has just released, "A Problem 23 Times Bigger Than Greece," a breakthrough video where George details the risk of an economy set to implode that is 23 times bigger than Greece's economy! To see the video, visit http://www.investmentcontrarians.com/press.