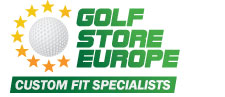 These timeless designs are incredibly comfortable out on the field
(PRWEB UK) 15 August 2012
Customers will now be able to purchase Druh belts, buckles and negative Ion bracelets from the company's online shop, golfstoreeurope.com at incredibly competitive prices.
Druh belts are an essential addition to any golf's collection of equipment and have been endorsed by dozens of well-established golf players around the world. Distinguished and practical, these timeless designs are incredibly comfortable out on the field and are perfect for fashion-forward golfers who are serious about presenting themselves in smart, sophisticated attire. Company founder and belt designer Simon Hurd is a seasoned touring professional and established his collection out of concerns that traditional golf clothing is 'often perceived as staid and dull'.
A representative from Golf Store Europe explains why Druh accessories are considered must-haves in the professional golfing world.
"Contemporary golfers want to look and feel good on and off the field, and Druh belts are a well-balanced choice for players who want accessories that are comfortable yet exude stylishness," he explains.
He is also quick to promote the benefits of Druh's world-famous negative Ion bracelets.
"These products are developed to help golfers maintain a strong performance during long games and work to stimulate muscle activity and output," he says.
GolfStoreEurope is Europe's leading provider of specialist golf equipment. Based in Ireland and boasting stores up and down the country, the retailer also gives customers the opportunity to order an array of top golf accessories on the web – head over to golfstoreeurope.com and check out the ever-expanding range of products now available at the click of a button. The staff at the company emanate a clear passion for the sport and so are able to cater for both amateur and professional golfers alike.