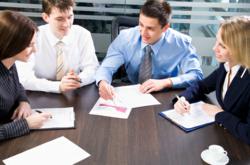 Stafford is taking a pro-active approach in the face of economic difficulties, and it seems to be working.
Stafford, UK (PRWEB UK) 19 August 2012
Stafford has received an economic boost following a record Q2 in terms of the number of companies set up in the area. There were 120 new company formations during the last quarter, more than any other Q2 on record for the town.
According to the Stafford Borough Local Investment Plan, the local council are aiming to transform Stafford into a "town which is attractive, prosperous and embraces change where residents can fully access a wide range of quality local services including employment, retail, leisure, health and education."
Historically, the economy of Stafford has been based around public administration, manufacturing and engineering; but the town has suffered in recent years with the loss of major manufacturing companies and a rise in unemployment. However, a number of initiatives designed to promote economic growth have begun to have an impact. Stafford now has the second lowest unemployment rate in the county and shop vacancy rates at half the national average.
A multi-million pound regeneration of the town centre should boost the local economy still further. Work on a revamped railway station car park is already complete, as is a state-of-the-art leisure centre and the council's flagship offices. Plans for a riverside regeneration and a new shopping complex are also in the pipeline.
Managing Director of Duport.co.uk, Peter Valaitis said: "Stafford is taking a pro-active approach in the face of economic difficulties, and it seems to be working. The record level of company formation in the last quarter is a positive sign for future growth."
After a difficult few years, Stafford is rising to the challenge presented by the recession and appears to be coming out on top.
Duport Associates Ltd is a leading UK company formation agent, operating in the UK for around 15 years. Duport registers around 10,000 new companies each year using its Companies House approved software. The Company Register which is maintained by Companies House contains public information about Limited companies and directors.