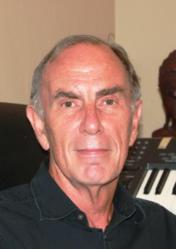 (PRWEB) August 16, 2012
The effects and consequences of stress, especially in today's world, can be devestating, both individually and as a society. It is estimated that over 70% of employed individuals suffer from stress related conditions including anxiety and insomnia. Unfortunately, untreated stress can also cause major health problems such as ulcers, headaches and hypertension to mention only a few.
The primary cause of stress will be found in a person's perception or way of thinking. How a person thinks effects, if not determines, feelings and behavior. Emotions are merely the result of a person having certain thoughts or thinking in a particular way. The thinking process that tends to be the primary cause of stress is one in which there is a negative perception of himself. Poor self esteem is a major component in creating and experiencing continued stress.
The most important question is how to go about reducing and even eliminating the experience of stress. The only true and effective way to go about changing the experience of stress is to change thinking and in particular, the way a person thinks about themselves and their life, about their value and worth as a human being. The experience of stress will be reduced if not eliminated when a person transforms self esteem and creates a more positive, healthy self image.
Enhanced Healing helps people to reduce stress through the use of relaxation music, positive affirmations and hypnotherapy with the ultimate goal to help improve self esteem. Below are how these three stress reducing tools that can be used to effectively reduce stress and the possible harmful consequences that could happen.
1. Music. Listening to music, in particular relaxation music, can help to reduce stress by directly relaxing the body and also by beginning to interrupt thinking and the thought process. When listening to relaxation music attention is directed away from negative thinking to the experience of the music. With the continued use of the music the stress level will start to drop sometimes dramatically.
2. Positive Affirmations. Using positive affirmations will directly affect thoughts and beliefs. When a person is experiencing stress the tendency is for the person to have many negative thoughts. Listening to positive affirmations starts to imprint positive thoughts into the person's mind, thoughts that will begin to negate or replace the negative ones. As a result, listening to positive affirmations will lower a person's stress level by increasing self esteem.
3. Guided Imagery and Hypnosis. Using guided imagery directly effects that way a person thinks about himself, others and life in general. Guided imagery will first direct a person's thoughts towards relaxing and second towards changing the very way that person thinks about something and even himself. Guided imagery can be the most powerful of the three for transforming a person's perception and stress.
Enhanced Healing would like to be of help to anyone who is interested in reducing stress. In the interest of helping those who suffer from stress and anxiety Enhanced Healing is making available, at no cost, three recordings to help reduce stress and improve self esteem, a 30 minutes of relaxation music, a positive affirmation recording and a hypnosis recording for relaxation. The three free MP3 downloads can be easily downloaded here: http://soundcloud.com/harry-henshaw