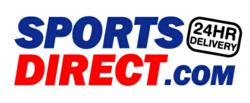 (PRWEB UK) 16 August 2012
The new school term is just around the corner and many British families are making a dash for a last-minute Summer getaway to spend some quality family time before the kids return to normality. With great deals galore from many travel agencies and flight companies, grabbing a suitcase and heading for a late Summer adventure has never been easier.
Travelling with the whole family can be a stressful time, especially if a late deal has been booked, so the best way to get everyone prepared is to plan accordingly and have a plan for everyone. One of the most stressful issues which can occur is losing any luggage upon arrival at your new destination. An easy way to avoid prolonged stress and helps avoid replacing clothes using holiday spending money is to pack clothes for everyone, in every suitcase. Ensure that Grandma's medication is in a safe place (many airlines allow some medication to be taken on board the flight, please check with an airline before flying about restrictions and exceptions to these rules) and can be easily accessed should it be required.
Packing home comforts for the kids can also make travelling with younger children and impatient teenagers much easier to handle, particularly on long-haul flights. Ask each child who is flying to choose their own favourite item to put in their hand luggage allowance so they can have something familiar to relate to, or something to entertain them on board. Many airlines which offer long haul flights have alternative children's entertainment, menus and flight packages to suit so it's worth checking these options out before booking.
If a summer abroad is calling, make sure everything is covered. Log on to http://www.sportsdirect.com today and check out the superb range of luggage options including suitcases and first aid as well as a huge collection of discount summer clothing! Keep up to date on the latest deals too on the official Facebook and Twitter pages.