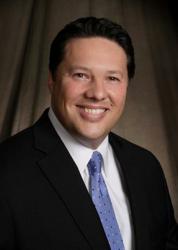 Chicago, IL (PRWEB) August 22, 2012
Kensington International, the Chicago office of Career Partners International, announces that Jason Wheeler has joined its Leadership Development and Outplacement Division as Vice President of Client Relations. Jason brings more than 16 years of client relations experience while in roles with Fortune 500 companies and Talent Management consulting firms. In his current role, Jason develops and manages client account relationships, and provides those clients with strategic solutions in the areas of leadership development, succession planning, executive coaching, team development and career transition/outplacement.
Jason is a certified executive coach and holds certifications in leadership development strategies, competency modeling, and various training models. He has been a guest speaker at the Illinois State Society of Human Resource Management (SHRM) conferences and various Chicago SHRM chapter meetings on a variety of topics relating to Talent Management.
About Kensington International
Founded in 1989, Kensington International helps organizations acquire, develop and transition talent by providing three core groups of services - executive search, leadership development and executive coaching, and outplacement and transition. The support we offer in each of the three areas is highly customized to address each organization's needs, expectations and industry sector. Kensington International is a growing company with three locations in the Chicago area. Additional information can be found by visiting http://www.kionline.com.
About Career Partners International
Established in 1987, Career Partners International is one of the world's largest providers of talent management solutions with more than 200 offices in over 35 countries around the world. Organizations of all sizes turn to Career Partners International to successfully assess, engage, develop and transition talent using the expertise of 1600+ experts in the areas of assessment, executive coaching, leadership development and outplacement services. Additional information can be found by visiting http://www.cpiworld.com.