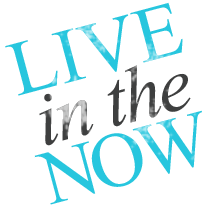 Miami, FL (PRWEB) August 20, 2012
Fresh off its premiere at the world-famous New York MRket Show, the Spring 2013 collection has been setting the fashion world ablaze with its clean, classic lines and exceptionally high fabric quality.
From all across the globe, Stone Rose has combined only the finest materials to create their Spring 2013 line. With new fabrics from Spain, Italy, Turkey and Portugal, they have once again left no stone unturned in their quest to create a new standard in quality and style.
The new Napoli design, made up of four different fabrics and offered in five different color ways, has been a smashing success at the top end of the spectrum. With its elegant simplicity and classic fit, the Napoli boasts luxury without pretense and is the ultimate in subtle prestige.
Another design which has been turning heads from Milan to Montreal is the LTR. With Stone Rose's unique contrast stitching, this shirt manages to be eye-catching and playful without losing its identity as a Stone Rose original. With its signature contrast plaid collar, the LTR offers the quality and workmanship consumers have come to expect of Stone Rose, but in a versatile and fun cut that can easily go from big city streets to lakeside barbeques.
Vibrant color choices and bold patterns remain a Stone Rose trademark; however traditional whites have also re-emerged in the Spring 2013 line as the company embraces a shift towards understated elegance. Classic white buttons provide the perfect touch of personality, creating a look that is at once traditional and unique.
Other additions to the collection include blazers as well as an innovative new line of pants which will be available in ten different colours and feature the same high-end twill blends and stretch comfort fabrics which consumers have come to expect from Stone Rose.
With the brand new "Legends" ad campaign Stone Rose will continue to develop their brand with an emphasis on timeless quality and design. As they continue to push forward into European and South American markets, it will certainly be this classic sense of style which serves as the Stone Rose signature.
In just a few short years, Stone Rose has taken the world of quality menswear by storm with their simple, yet modern designs and exceptional quality. Cut from a long tradition of fine craftsmanship and understated simplicity, the Stone Rose Spring 2013 collection offers a modern spin on old-world quality and once again sets a new standard in timeless design.