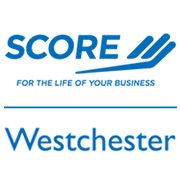 White Plains, NY (PRWEB) August 17, 2012
SCORE Westchester was established to help Westchester business owners grow their businesses and watch them flourish. SCORE is proud to provide experienced small business coaches who guide Westchester business owners, maneuvering them around the five pitfalls to which small business owners often fall prey. Below are the 5 most common pitfalls and a description of how working with a SCORE small business coach can help Westchester business owners avoid them.
1. Planning– Even the best ideas will not succeed without a realistic and timely plan in place. Often planning can be overwhelming, and small business owners are unsure of where to begin. SCORE Westchester offers workshops on writing a winning business plan, as well as counseling sessions with professional small business coaches who know the ins and outs of business plan writing. Working with a SCORE small business coach sets Westchester business owners up for success, right out of the gate.
2. Isolation – Small business owners generally take sole ownership of their companies, both literally and figuratively. They are the only source of creativity and innovation for growth. While the owners are intelligent, creative people, there is only so much that one mind can accomplish on its own. Working with a SCORE small business coach gives the Westchester business owner a sounding board off of which to bounce his ideas. The creative energy that flows during face-to-face meetings with SCORE counselors produces astounding results. By brainstorming with an experienced and knowledgeable partner, the Westchester business owner can turn his good ideas into great ones.
3. Emotion – Westchester business owners pour their hearts and souls into their businesses. Not only is the business a part of the owner, it is a reflection of her personality and vision. While this passion is essential in creating a successful business, it can also serve as a road block at times. Small business owners can potentially be looking at their companies with blinders on, overlooking potential weaknesses of and opportunities for their businesses. Working with a third party small business coach can help reveal issues and prospects to the owner when he may be too close to the business to see. Face-to-face meetings allow SCORE counselors to identify and shed light on Westchester business owners' blind spots.
4. Focus – Though drafting a solid business plan will set a Westchester business owner up for success, the small business owner must stick with the plan. This can be a difficult task when one starts getting excited about new opportunities. Discussing the company with a SCORE Westchester small business coach can help keep the Westchester business owner grounded and on track.
5. Complacency – While success is exciting, it is dangerous to become complacent. Exploring new ideas helps small businesses grow even further. What's more, technology these days is always evolving, making the market more dynamic than ever before. SCORE small business coaches have the knowledge and experience necessary to advise Westchester business owners on valuable growth opportunities.
Westchester business owners interested in avoiding – or climbing out of – these pitfalls can click this link to start working with a small business coach at SCORE Westchester: http://www.scorewestchester.com/free-counseling/.
With face-to-face meetings at the SCORE office, Westchester business owners can take full advantage of SCORE Westchester's small business coaches and the creative process of counseling.
About SCORE Westchester
SCORE Westchester is a chapter of the larger SCORE non-profit organization, whose mission is to provide free professional guidance and information to small business owners. The focus is on education, mentorship and counseling in order to ensure the success of America's existing and emerging small businesses. The Small Business Administration of the United States Government is a resource partner of the SCORE organization. SCORE Westchester currently has approximately 40 experienced business professionals volunteering their time as a small business coach to offer counseling services to Westchester business owners. Small business owners are never charged a fee for SCORE's services. For more information on SCORE Westchester, visit: http://www.scorewestchester.com/about/