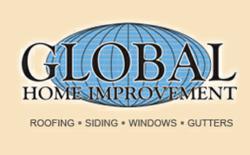 Philadelphia, PA (PRWEB) August 16, 2012
Global Home Improvement, one of the Delaware Valley's leading residential metal roof installer and committed remodeler, is now offering energy efficient fiberglass Windows by Marvin to Bucks County, PA residents. Those in Bucks County seeking to install nothing but the best replacement windows on the market should look no further than infinity Fiberglass Windows by Marvin.
All of Global Home's Infinity products are intended for the homeowner who desires low-maintenance replacement windows with the traditional appearance of a wood window. Each and every one of their windows are sold as a complete and installed package to provide any customer with a high-quality and hassle-free experience. For those who are trying to go green as well as be energy-efficient during these tough economic times,Fiberglass Windows by Marvin require 39% less energy to produce than vinyl windows, but will also be able to block up to 95% of the sun's harmful UV rays. Better yet, customers should also rest assured that every Fiberglass Window installed by Global Home will have a warranty guaranteeing that the window will last a lifetime.
Any person in Bucks County, PA should not miss out on having one of the strongest windows available on the market—Infinity Fiberglass Windows by Marvin. With the most polite, qualified, and experienced staff in the industry at a person's fingertips with Global Home Improvement, many people will be nothing but satisfied when it comes to choosing this window company in Bucks County, PA.
To hear more about their services visit http://www.globalhomeinc.com.