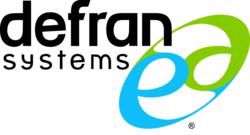 New York, NY (PRWEB) August 16, 2012
Defran Systems, a leading provider of integrated electronic health systems for human services organizations, is sponsoring a free webinar entitled "Taking Mobile EHR to the Next Level: Benefits and Stories from the Field." Presenting during the webinar will be Ada S. McKinley Community Services, one of Chicago's leading human services providers.
WHEN:
Tuesday, August 21st, 2012, 2:00 p.m. ET to 3:00 p.m. ET
WHAT:
Mobile EHR solutions offer today's agencies unprecedented portability while ensuring security, improving ease-of-use and providing all the benefits of traditional EHR access. This is increasingly important for agencies employing field and remote staff, such that those providing community or home-based supports as part of the services they offer.
This webinar will give you the opportunity to hear firsthand from Ada S. McKinley Community Services about their implementation of Defran's leading mobile solution and how it helps them meet key organizational goals. They will also discuss how Mobile EHR enables human services providers to increase staff efficiency and morale, improve crisis response time and improve their overall quality of care,
WHO:
The free Mobile EHR webina r will be hosted by Margo Roethlisberger, senior director of system integration at Lutheran Social Services of Illinois, and Peggy Giglio, senior business analyst at Defran Systems, Inc.
Ada S. McKinley Community Services is a comprehensive, fully-accredited human services agency that serves over 13,000 people each year through its programs, which include a charter school for high school drop outs, janitorial work-training sites for adults with disabilities and a foster care emergency shelter among many others.
Defran Systems provides comprehensive EHR and financial software to human services providers. Its flagship web-based solution, Evolv-CS®, is an ONC Certified Complete Ambulatory EHR.
WHERE:
Online from anywhere with an Internet connection.
Register today for Taking Mobile EHR to the Next Level: Benefits and Stories from the Field.
About Defran Systems
Defran Systems, Inc. is a leading developer of single solution case, clinical and financial management software for the Human and Social Services Industries. The company's web-based, flexible and reliable enterprise-wide software supports more than 2200 human services facilities in the United States including Behavioral Health, Mental Health, Foster Care, Child Welfare, Developmental Disabilities, Substance Abuse and other specialized programs. Defran's electronic health system is a completely integrated EHR/EMR and AR/AP sub-ledger system that includes a host of productivity aids that are unmatched in the industry. Defran Systems, Inc. is ONC-ATCB 2011/2012 certified and is considered a leading innovator in software development for organizations that operate programs across the full continuum of care. For more information about Defran Systems, visit http://www.defran.com.