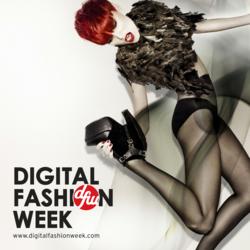 Singapore (PRWEB) August 16, 2012
Digital Fashion Week (DFW) announced a partnership with YouTube to live stream every component of its fashion week online via YouTube. Digital Fashion Week Singapore, the first edition, will debut this October, making it the first fashion show in the world to be completely digital. The live streams will be available on the DFW YouTube channel, http://www.youtube.com/digitalfashionweek. The confirmed event dates are to be announced.
YouTube will provide its platform to live stream Digital Fashion Week Singapore on the video-sharing site. Additional segments of the fashion week include live interviews with designers, models and live performances by international artists. Red carpet and after parties will be live streamed as well to provide the online audiences with the full fashion week experience from all angles. DFW also allows consumers to pre-order the runway outfits immediately via its e-commerce platform.
Says Mr. Eshan Ponnadurai, Marketing Manager, YouTube South East Asia, "Digital Fashion Week is an amazing example of what the fashion industry can do with the YouTube platform. They will be streaming live content to fashion fans all over the world, giving them the opportunity to not just see what happens on the runway, but also backstage and even after the event."
"The partnership with YouTube is perfectly aligned with our fashion week direction. We aim to break down as many barriers as possible so people have viewing access to the catwalks of home-grown fashion designers in each city, in this case, Singapore. Tapping onto YouTube's large viewership will certainly provide more exposure for our designers on a global scale," said Co-Founder and Creative Director of DFW, Mr. Keyis Ng.
DFW will also be utilizing Google+ Hangouts on Air, a Google+ feature that facilitates group video chats, to live stream all interview sessions conducted with DFW designers, models, international artists and VIP guests.
Be in the know.
Official website: http://www.DigitalFashionWeek.com
Facebook: http://www.facebook.com/DigitalFashionWeek
YouTube: http://www.youtube.com/DigitalFashionWeek
Twitter: @DigitalFashWeek
Instagram: @DigitalFashionWeek