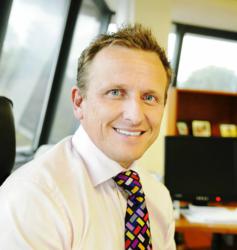 We want to develop all of our staff throughout the business
(PRWEB UK) 24 August 2012
Autonet Insurance, the UKs leading privately owned independent van insurance broker has recently taken another positive step to support their growth plans with regards to people development. Having spent the last 12 months carefully searching the market for a specialist supplier in consultancy and training, the Staffordshire based insurance broker has finally struck gold. Working alongside Pti Worldwide, a global consultancy and training organisation based in Warwickshire, Autonet Insurance are ready to raise their game and invest time and resource into the planning and delivery of Pti's Inspirational Leader Programme to their entire management team. This training will be rolled out to all levels of management from team leaders through to the Board of Directors and will include modules such as 'Building High Performing Teams', 'The Inspirational Leader' and 'Leading and Developing High Performing Teams'.
The programme will be delivered over a 12 month period and broken down into various modules covering all aspects of leadership development. Members of the management team will receive face to face training through high impact workshops as well as working individually on project based assignments. Support will continue throughout the duration of the programme via email and telephone coaching and this will also include accelerator booster sessions which will be delivered through a range of mediums including podcasts and video tutorials.
Autonet Insurance has continued to grow throughout the recessionary period and now boasts an impressive 550 strong workforce throughout a range of departments within their newly formed call centre. With plans to develop its business further, and broadening its product portfolio in into new markets, the Board of Directors were unequivocal in ensuring they develop the best team of leaders and managers to support their future growth plans.
Phil Evans, Autonet Insurance's Director of Operations commented: "This programme has been put in place to develop our management team and provide them with more opportunities to succeed in their job roles. We believe that an effective leadership structure will not only benefit the people involved on the programme, but also those they manage, giving them better skills to motivate and inspire their individual teams."
With years of experience in the delivery of business growth, personal development and peak performance, Pti Worldwide have an outstanding 'blue chip' client base working closely with companies such as Virgin, WorldPay and DHL to name but a few.
Royston Guest, CEO of Pti Worldwide commented "We are excited to be working with Autonet Insurance in delivering the Inspirational Leader Programme across their entire management team. In this current climate it is really refreshing to see a Board of Directors who understand the importance of leadership development for the business, and also for the individuals themselves, and are prepared to put the time and resources into developing their current managers to become world class leaders of their business."
Autonet Insurance is extremely pleased to be working alongside such a reputable company, and prides itself on its core philosophy to provide a superior professional service to all its customers. By enrolling their entire management team on the Inspirational Leader Programme shows how dedicated the company is in achieving its goals.
Autonet Insurance is also investing heavily in the training and development of their call centre staff. Working closely with one of the cities local educational institutions, Newcastle-under-Lyme College, as well as Skills Solutions, a Manchester based training company that provide apprenticeships to businesses across the country, the leading independently owned van insurance broker is helping staff to gain their IF1 insurance qualification and NVQs in various business areas including financial services, administration and customer service.
Ian Donaldson, Managing Director of Autonet Insurance commented: "We want to develop all of our staff throughout the business. This investment is yet another step in the right direction and I believe that continued training and development for our workforce is not only beneficial to the company, but to the individuals themselves. We want people to progress as far as they can in their chosen career paths and help them as much as we can every step of the way."