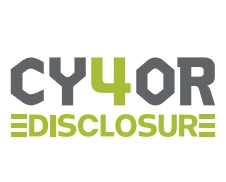 Make another firm's risk your competitive opportunity
(PRWEB UK) 16 August 2012
The document, written by Chris Dale of the UK-based eDisclosure Information Project in conjunction with information security specialists, CY4OR, suggests that social media could outline new paths for legal teams, solicitors and barristers looking to expand their work intake.
With digital crime on the rise, lawyers are forced to update their knowledge in order to effectively deal with court proceedings involving digital evidence. Even with new competition brought by the Legal Services Act, law firms will need to find new ways to distinguish their practices from rivals, both by what they offer as services and by the channels which they use to publicise their skills.
The whitepaper entitled: "Make another firm's risk your competitive opportunity", explains how marketing your firm through social media doesn't just help to connect with potential clients, but you can also use them to expand your network of barristers, experts for cases, and other providers you may wish to contact in the future.
The document goes on to states that "a lawyer who has actually used these tools is both better able to understand their use and to advise their clients about such use."
CY4OR's digital forensic analysts often work with legal teams to provide digital evidence in court proceedings and are aware that all it takes is a slip-up on Twitter to break the law, and destroy a reputation simultaneously. As not all firms are aware how to use social platforms to market themselves effectively or appropriately, there is scope for other legal professionals to make a name for themselves in this expanding area.
The whitepaper is available to download in full from the CY4OR website: http://cy4or.co.uk/resources/white-papers/make-another-firms-risk-your-competitive-opportunity-2/