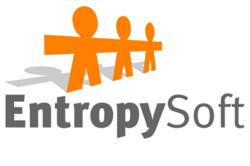 Our vision is to ensure that companies can access and act upon their content whenever, and from wherever, they need it.
(PRWEB) August 16, 2012
EntropySoft, the content integration company, today announced an agreement in which IBM will offer EntropySoft Content Hub™Enterprise Edition along with its own enterprise content management (ECM) offerings. This mid-year win is one of several partnerships including systems integrator and email management application providers Integro and TEAM Informatics, and eDiscovery leader Zylab. Other developments include continued North American senior leadership staffing and growth of the organization.
EntropySoft Content Hub for IBM Enterprise Content Management And More
EntropySoft Content Hub Enterprise Edition (V5.2) for IBM Enterprise Content Management extends the capabilities found in IBM Content Integrator. IBM will use it to help connect multiple content repositories like Microsoft SharePoint, Documentum and LiveLink in order to synchronize content with an IBM master content repository. IBM can also sell EntropySoft Content ETL Studio, an advanced content process automation tool for deployments with more complex requirements like system co-existence, compliance and records management. EntropySoft supports more than 40 connectors to the most popular content repositories. Long-term migrations and repository co-existence are expected to be the primary use cases for IBM customers.
"Companies in every industry are realizing the complexities associated with managing, archiving and accessing unstructured data across their organization - be it on-premise or in the cloud," said Nicolas Maquaire, CEO of EntropySoft. "Because of this, we believe enterprise content integration will experience rapid growth over the next several years. We are excited to be at the forefront of this amazing opportunity as we help our customers and partners connect to, search and act on all of their unstructured data."
Other recent reseller partnerships with service providers like Integro and TEAM Informatics, have broadened the company's reach into the email management segment. An OEM agreement with ZyLab was announced with the eDiscovery leader early in 2012. A 2011 OEM agreement with Box is now resulting in B2B document exchange, or virtual deal room and mobility solutions for their cloud customer base. Because EntropySoft is the only enterprise content integration company to offer bi-directional connectors for nearly every major ECM system available the company has gained OEM traction across multiple segments.
North American Expansion
In addition to an increase in partnerships, the company is also actively expanding its team, recently hiring business development and sales executives with extensive backgrounds in ECM and software technology. Marc Glomb, formerly with Seagate and Global IP Sound, joined the company as senior director of strategic sales and OEM business development, and Bobby White, formerly with IBM and Venetica, joined the team as director of product management earlier this year. In addition, John Zeidner will lead direct sales in North America as senior director. His background includes roles with IBM, Venetica, and Oracle. The company, founded in France in 2005, opened its U.S. headquarters in San Francisco in March.
"Our vision is to ensure that companies can access and act upon their content whenever, and from wherever, they need it. Adding talented individuals to the team helps us realize this vision," said Maquaire. "Bobby, Marc and John have deep experience in technology and ECM and we are pleased to have them on board in roles that will play a critical factor in our long term success."
About EntropySoft
EntropySoft is a content integration software company that connects people and applications to information. EntropySoft's specialized Connector and Content Hub technologies are used by large organizations and major software vendors alike to quickly and easily search and access information, and to simplify the integration of various enterprise applications with content management products. With quality products and easy integration in application areas including Enterprise Search, Business Process Management, e-discovery, Records Management, Collaboration, and Data Loss Prevention, global leaders including EMC Kazeon, Endeca, HP, IDS Scheer and Symantec have chosen EntropySoft.