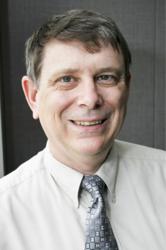 St. Louis, MO (PRWEB) August 23, 2012
The St. Louis County Library Foundation is pleased to present St. Louis historian and journalist Jim Merkel for a discussion and signing of "Beer, Brats, and Baseball: St. Louis Germans" on Monday, September 17, at 7:00 p.m. at Library Headquarters, 1640 S. Lindbergh Blvd.
The program is free and open to the public. Books will be available for purchase at the event from Reedy Press.
St. Louis is, as much as anything, a German city. "Beer, Brats, and Baseball: St. Louis Germans" examines the often-serious, sometimes funny, and truly amazing story of Germans in the Gateway City from the arrival of the first German priest right after the city's founding to the present.
Hoping for freedom and a better life, Germans started coming en masse in the 1830s and put their stamp on the frontier outpost. By 1860, native-born Germans amounted to more than a quarter of the city's population, with their own newspapers, theaters, clubs, and churches.
Less than a month after Confederates attacked Fort Sumter, thousands of German volunteers provided the troops for the assault that guaranteed Missouri would stay in the Union. After the Civil War ended, Germans brewed the beer, named the streets, ran the local baseball team, and were a force in the city politics. In their drive for success, Germans formed industries, communities, and institutions that remain vibrant today.
Jim Merkel's great-great-grandfather arrived in St. Louis from German in 1858 and started making pianos. A lifelong journalist, Merkel has reported for the Suburban Journals in St. Louis since 1991. He is the author of "Hoosiers and Scrubby Dutch: St. Louis's South Side."
Program sites are accessible. Upon two weeks notice, accommodations will be made for persons with disabilities. Contact St. Louis County Library by phone 314-994-3300 or visit http://www.slcl.org.