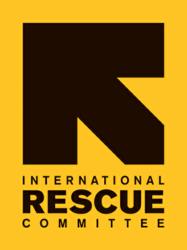 Through innovative skills programs, we help women gain economic independence. In all of our programs, the IRC is committed to the full empowerment and participation of women and girls.
New York, New York (PRWEB) August 16, 2012
Today the International Rescue Committee (IRC) is asking the world to join the "Domestic Violence Think-In."
Nearly 450 students from 31 countries at Hyper Island will have four days to address a neglected humanitarian crisis: domestic violence in developing countries. The students will be tasked with generating ideas to raise awareness and donations for the important and often overlooked issue. The session will be led by the global ideas shop gyro.
The students will be asking for the public's thoughts at Ircthinkin.com. They will be using Twitter (hashtag #ircthinkin), Facebook.com/ircthinkin and the video-sharing application Viddy.com to share what they learned and solicit feedback.
At the culmination of the project, students will share 70 of the strongest ideas with IRC and gyro leadership. The videos will be made live at Ircthinkin.com. The best will be considered for the IRC's next campaign. A compilation video from the students will be created to urge presidents and ministers of developing countries to act by enacting laws against domestic violence where no laws currently exist or to enforce the laws in the countries that actually already have protection laws.
Violence against women is one of the most widespread human rights abuses. One out of every three women worldwide will be physically, sexually or otherwise abused during her lifetime, according to a recent report from the IRC.
"Programs to address violence against women and girls are generally underfunded and ad hoc," said Carrie Welch, senior vice president of the International Rescue Committee. "The IRC works to break this cycle of violence by helping survivors to heal, delivering care to victims of sexual assault, and by bringing women together for mutual support. Through innovative skills programs, we help women gain economic independence. In all of our programs, the IRC is committed to the full empowerment and participation of women and girls."
Johanna Frelin, CEO at Hyper Island, said, "We are happy to have gathered almost 450 students to take part in the discussion about domestic violence in developing countries, one of the world's most serious issues. For the next four days, we'll do nothing else than focus on the question, collaborate, share experiences and suggest solutions for how change can be brought. To us, taking social action is a responsibility, and we will continue to focus on creating for change."
Christoph Becker, ceo+cco, gyro, said, "The IRC is an outstanding NGO that has a long history of getting people from harm to home. Violence against women in developing countries is a difficult and disturbing reality. I am honored that gyro and Hyper Island have the opportunity to work to create ideas that can help raise awareness and effect change for the IRC and the people they serve."
About the International Rescue Committee
A global leader in humanitarian assistance, the International Rescue Committee works in more than 40 countries offering help and hope to refugees and others uprooted by disaster, conflict and oppression. During crises, IRC teams provide health care, shelter, clean water, sanitation, learning programs for children and special aid for women. As emergencies subside, the IRC stays to revive livelihoods and help shattered communities recover and rebuild. The IRC also helps resettle refugees given sanctuary in the United States. A tireless advocate for the most vulnerable, the IRC is committed to restoring hope, dignity and opportunity. For more information, visit http://www.rescue.org.
About Hyper Island
Hyper Island facilitates lifelong learning experiences for individuals and organizations all over the world. Hyper Island operates both as a vocational school, designing student learning programs within areas such as digital media, ecommerce and digital data strategy, and as an executive learning facilitator for professionals and companies seeking to develop in the context of transformative technology. Lars Lundh, Jonathan Briggs and David Erixon founded the company in 1996 in Karlskrona, Sweden. Since its inception, Hyper Island has had approximately 2,000 graduates from close to 40 countries. Today Hyper Island has almost 60 employees situated in New York, London, Manchester, Stockholm, Singapore and Karlskrona. The head office is located in Stockholm. In 2011, Hyper Island launched its social initiative concept "Create for Change," where creatives join together and collaborate to find solutions to global social issues. Read more at http://www.hyperisland.com.
About gyro
We create ideas that ignite business decisions in a numb world. gyro is an Advertising Age Top 50 global agency deploying a 600-employee team of creative professionals in 17 offices in nine countries throughout the world. Globally gyro works with Abbott, Audi, FedEx, HP, John Deere, L'Oreal, USG and Virgin Atlantic. http://www.gyro.com