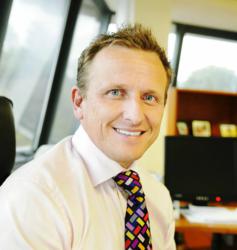 I honestly believe this partnership will be an excellent move for both companies
(PRWEB UK) 15 August 2012
Staffordshire based insurance broker, Autonet Insurance, continues to grow their van insurance lines having recently secured a deal to partner with the COBRA Network LTD, a fast growing networking organisation which brings independently owned commercial brokers together within the insurance industry. With headquarters in Fenchurch Street, London, COBRA Network LTD aim their services at commercial insurance brokers with Gross Written Premiums (GWP) in excess of £1,000,000 and offer a number of benefits to all its members including free memberships and wider access to the insurance market.
COBRA Network LTD offer a range of commercial insurance lines of business to approximately 130 independently owned brokers throughout the UK, including products such as liability, fleet and private car insurance.
Autonet Insurance were approached by COBRA Network LTD to strengthen their product range, as prior to meeting the largest independently owned van insurance broker, COBRA Network LTD did not offer any form of van insurance. A petition from COBRA's existing members indicated that business was being turned down due to the void in the market for van insurance. Autonet Insurance and COBRA Network LTD decided a business partnership would prosper both parties concerned and developments for the project went underway.
Ian Donaldson, Managing Director of Autonet Insurance commented: "This partnership is an ideal solution for COBRA Network LTD. We have always been highly competitive in the van insurance market and will hopefully supply a substantial amount of business for COBRA and their broker members. Autonet Insurance has a wealth of experience in the field and over the years has established great relationships with some of the leading insurers throughout the UK. I honestly believe this partnership will be an excellent move for both companies."
Due to Autonet Insurance's experience within the insurance industry, they designed and built the external and internal computer systems required to support the project for the white label quote engine in less than three months. The system has been created specifically for COBRA's members to use in house and generates van insurance quotations using a list of Autonet Insurance's panel of insurers.
The partnership between the two companies will no doubt generate a considerable amount of business and continue to help grow not only their working relationship but also their individual companies respectively.