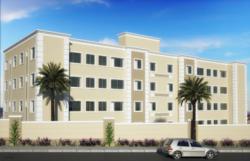 By investing £50,000 today, a return of 24% is possible in just 24 months
(PRWEB UK) 18 August 2012
Analysts at Colordarcy.com point out that one of the best ways to invest in Brazil property is to look at social housing or Minha Casa Minha Vida (My House, My life).
The Brazilian government established the housing programme back in 2009 with an ambitious target of building 1 million new homes for impoverished and low income families by 2016 (Source: Global Property Guide)
It is also estimated that at this time, Brazil has a housing shortage of around 6 million homes. This shortage is expected to affect primarily in the low income housing market.
Loxley McKenzie, Managing Director of Colordarcy.com said, "property investors can often find themselves frustrated at failing to get the right balance between what they put in and having some positive cash flow to take out.
Of course as an investor the positive cash flow bit is important, therefore in the current market conditions, property investors should be looking at countries where it is possible to avoid those unpleasant void periods and missed payments.
With Minha Casa Minha Vida housing, it is possible to enjoy a high return on investment in a short space of time from property. By investing £50,000 today, a return of 24% is possible in just 24 months."
Brazil property analysts at Colordarcy.com highlight that in their experience, investors like the added security of indirect national government support on their investment. There are few investments right now that can offer this level of security and a high return in such a short space of time.
The Brazilian government wants to build a further 2 million properties with 400,000 of them in Natal to satisfy a waiting list of 50,000 people. This will cost in excess of R$71 billion which will be heavily subsidised by the Brazilian Government through La Caixa Economica Federal Bank. (Source: Caixa.gov)
Colordarcy.com say that the opportunity to invest in Brazil social housing will remain for some years to come giving plenty of time for other foreign investors to take a calculated risk – certainly up until the World Cup in 2014 and the Olympics in 2016.