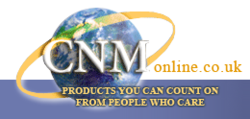 Products You Can Count On From People Who Care
North Yorkshire, UK (PRWEB UK) 16 August 2012
CNMonline.co.uk introduces seamless home improvement solutions that are not only budget friendly but also loaded with the latest features. Yet another excellent solution by CNM online, Panel Heaters, has been receiving rave reviews for their simple functionality to keep the place warm. With grueling winter season, it is not possible to rely on the traditional standard heaters. The coming winter season has many reasons that will make it a brighter season's worth looking forward, thanks to the exciting range of Panel Heaters. Many people think to avoid panel heaters, based on traditional rumors. However, just a look on the contemporary panel heaters will make them change their mind. Besides looks, these heaters come with features that are absent in the traditional ones.
Sharing the reason for introducing the new range of Panel Heaters, senior spokesperson at CNM Online says, "Panel Heaters have a stigma attached to them, which we are here to eliminate with our innovative range. With so many benefits, the number of families opting for Panel heaters for the coming winter season. Firstly, we offers Panel heaters in various brands like Sunhouse, Dimplex, Hyco, Prem-I-Air . Low installation costs, minimum maintenance, and miniscule cost of running, has made people even install our products in bedrooms and bathrooms. People worry about rising electricity bills during the winter season, but with Panel Heaters they will not have to, anymore."
Rising health concerns have made people think of healthier appliances for benefits.Panel Heaters do not contain a fan. Hence, there are no worries of circulating dust allergens in the room. People suffering from Asthma will find Panel heaters perfect for winters. Further, the technique of panel heaters does not dehydrate the space by drying up the air. Panel Heaters are like fuzzy brownies, offering warm and affectionate ambiance in the room. The manufacturing design of Panel heaters makes it possible to keep them away from naughty kids. As these are installed on the walls, families need not worry about children or pets being exposed to the heaters. Further, panel heaters are completely safe even for furniture. These do not burn or harm the furniture in any way. Surprisingly, these heaters are moisture proof making them ideal even for drenched areas.
Senior Spokesperson at CNM Online continues, "The mechanism of panel heaters is very easy to understand. Panel heaters offered by us are popular because they are efficient, fast, compact, responsive and accurate. We give complete solutions from leading brands, so that people will not have to worry for absence of choices. These are ideal for offices, conservatories, and even living rooms. In addition, they heat up quite quickly when compared to customary heating systems. Users can select the temperature and control it according to their needs. Being more responsive, our panel heaters come with electronic controls and even timers. We promise our clients to regularly come up with such out-of-the-box solutions."
About CNM Online
CNM Online UK is a family run business founded in 2004. The site has more than 200,000 customers and believes in offering solutions rather than products. The largest supplier of heating products for home, CNM Online offers a range of efficient and affordable solutions.
For more, visit http://www.cnmonline.co.uk