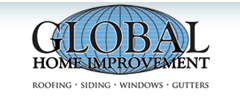 Philadelphia, PA (PRWEB) August 16, 2012
As a Main Line Roofing company in PA, Main Line Contractor is now offering free in-home consultations along with the best choices of replacement windows. When thinking about replacing windows it is important to have an energy efficiency home. For the best replacement windows in Byrn Mawr, Main Line Contractor is the place to call for a free quote.
Main Line Contractor offers window contractors in Villanova, Wayne, Bala Cynwyd, and other surrounding Philadelphia areas so that all homeowners can get the highest quality of products for their home. The Main Line Contractors install Infinity from Marvin windows, which are fiberglass replacement windows. They give homeowners the ability to choose a durable, long lasting window with a variety of finishes to fit everyone's style.
A spokesperson for Main Line Contractor stated, "We are excited to be able to provide homeowners with a real wood look for less but that is also extremely durable too. With our free in home consultation we want to make people feel comfortable when choosing replacement windows for their Villanova home."
They provide the best replacement windows in Bryn Mawr with highly experienced contractors to assist homeowners with any concerns they may have. Therefore, if one may think it's time for window replacements he or she should call Main Line Contractor for their free in home consultation to learn more about their benefits.
Main Line Contractor was officially established in 2001 but the two owners, Paul and Tony, had been business partners with an installation and crew management company since 1994. Global Home Improvement is unique in the fact that the company was built from the ground up with an emphasis on superior quality service and expertise. Both owners and countless others in their company have worked, managed, and lived home improvements for the length of their working lives. That is why they are proud to offer 200 years of combined experience with the desire to grow their business everyday.
To learn more visit http://mainlinecontractor.com