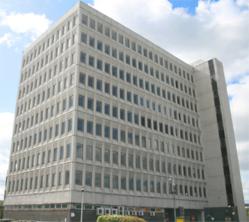 (PRWEB UK) 16 August 2012
Rising demand for student housing is leading to an influx of foreign investment in properties across the north as overseas investors seek to make money from affordable British student accommodation investment according to FreshStart Living.
As the number of home-grown students falls slightly, universities are filling their places with more overseas students – ensuring that the demand for quality, affordable accommodation still far outstrips supply.
As a result, the rush to invest in affordable accommodation in and around student centres such as Manchester, Liverpool, Bradford and Leeds is attracting landlords from as far afield as China.
Leading affordable homes specialist, FreshStart Living, recently welcomed a delegation of 13 Chinese investors looking to invest in student accommodation across the region.
Chief executive, Charlie Cunningham, said: "We are seeing very strong demand for student housing from investors not just across the UK but globally.
"With any property investment, the key is to buy the property at a price which allows them to realise a decent return on rental income alone.
"With a lot of residential property, that means being able to let homes at slightly below the market rate to guarantee a long term income.
"Because of the high demand for student housing at the moment, this approach is not strictly necessary and therefore a lot of student accommodation on the market is over-priced and won't offer investors the longevity they are seeking.
"While demand is high now, it may not be in five or 10 years' time, so investors still need to buy at a price which allows them to charge below-market rent in the long term."
The recent delegation of Chinese investors were from Hong Kong and the Guangzhou region of China, and were all looking to invest in student housing in West Yorkshire.
During their visit, they were shown investment opportunities in Bradford, where FreshStart Living is developing Colonnade House, a development of 223 city centre en suite student pods which is currently nearing completion in readiness for the new academic year next month.
Mr Cunningham added: "We can guarantee our investment properties for anything between two and 10 years, which is obviously very attractive to cash buyers looking for a safe return.
"With many properties in London hugely over-priced, educated overseas investors are looking to the English regions for their investment opportunities.
"While construction has undoubtedly slowed, that has meant that demand is even higher for those developers – such as FreshStart – which are still delivering investment properties to market."
FreshStart Living is a specialist provider of affordable homes and student accommodation with developments from Greenock in Scotland through sites in its North West heartland to Bradford, Yorkshire and Nottingham in the East Midlands.