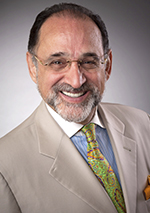 We strive to develop the most innovative products for the nuclear power and process industry. - President/CEO Dr. H.M. Hashemian
Knoxville, TN (PRWEB) August 16, 2012
Knoxville based Analysis and Measurement Services Corporation announced today that the organization has been named by Inc. Magazine, as one of the 500|5000 fastest growing private companies in America. "This is a tremendous honor for us", said President and CEO Dr. H.M. Hashemian. "We have worked to build a worldwide list of clientele and strive to develop the most innovative products for the nuclear power and process industry".
Inc. Magazine introduced the Inc. 500 list in 1982 to recognize the fastest-growing privately held companies in the United States. Since then this prestigious list of the nation's most successful companies has become the hallmark for entrepreneurial success and one of the places where future household names first make their mark. Companies like Domino's Pizza and Microsoft have been honorees. AMS will be recognized at the Inc. 500|5000 Conference & Awards Ceremony in early October in Arizona. This is the third time that AMS has been listed as an Inc. 500|5000 company.
"This recognition by Inc. Magazine validates the hard work our employees have done these past years to grow our business and stay in the forefront of developing innovative technology that meets the demands of our customers," said Dr. Hashemian. "We are thrilled to be among the elite of privately held businesses in the country".
About Analysis and Measurement Services (AMS)
Analysis and Measurement Services Corporation (AMS) specializes in testing of process instrumentation and development of specialized test equipment and software products for power and process industries. Since 1977, AMS has been the leading supplier of equipment, training, and services for in-situ response time testing and online calibration of temperature and pressure instrumentation in nuclear power plants. In addition, AMS provides automated equipment for predictive maintenance and performance testing of a variety of components and systems in operating processes. AMS has also performed high technology research and development projects for the U.S. Department of Energy (DOE), U.S. Nuclear Regulatory Commission (NRC), U.S. Department of Defense (DOD), National Aeronautics and Space Administration (NASA), utilities, manufacturers, and vendors. AMS has a worldwide list of clientele and has worked closely with a number of international organizations such as the International Atomic Energy Agency (IAEA) and the International Electro-technical Commission (IEC). AMS's headquarters are located in the United States with representatives in Europe and Asia.