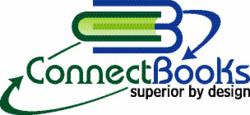 ConnectBooks is the perfect complement to Sage Peachtree.
Chantilly, VA (PRWEB) August 27, 2012
Executives, managers, and field technicians now have anytime, anywhere access to their Sage Peachtree (AKA Sage 50-U.S. Edition accounting information using the devices in their pocket or on their belt.
There are ConnectBooks links to the iTunes Store and Google Play Store.
There are over 100 users already making use of ConnectBooks to:

Manage cash flow—the most critical function for the small business owner
Who Owes Me—who should be targeted for early payment with looming shortfall
Get directions to a prospect, client, or vendor by estimator or field technician
Check on inventory status—estimator ascertains if parts need to be ordered
Review critical reports—a tool to keep on top of financial health of company
Check out the 5 Star professional reviews and then take advantage of our one-time, free use of ConnectBooks.

With ConnectBooks for Sage Peachtree, users are presented with the Main Menu that displays:

Accounts: Displays your Chart of Accounts such as Accounts Payable, Accounts Receivables, and other accounts that each user can customize so that only specified accounts are displayed. Drill down into the monthly history of the desired account.
Customers: Displays a complete list of customers with the ability to drill down into their outstanding balance, address, website, contact information, transactions, history, and event log. Maps and driving directions are also available.
Customer Transactions: Lists all customers by Quotes & Proposals, Sales Orders, Sales Invoices, Received Money, and Credits & Returns. Users can drill down for supporting detail information.
Vendors: Displays a complete list of vendors with the ability to drill down into their balance, address, website, contact information, transactions, event log, and history. Maps and driving directions are also available.
Vendor Transactions: Lists all vendors by Purchase Orders, Bills, Paid Bills, Checks, and Credits & Returns. Users can drill down into detail information.
Inventory: Items included are master stock items, assemblies, and stock items. A search facility enables users to quickly locate a named item. Quantities available, on hand, on order are available along with supplier information. When applicable, a bill of materials, sales history, and attributes are available.
Employees: Lists all employees including name, address, and contact information. Access is limited to information displayed for pay, withholding, vacation, and sick time.
Dashboard: Provides executives with a quick way to find out what companies are indebted to theirs with the Who Owes Me option. Another option displays all companies to whom you are indebted. Both options provide the ability to drill into invoices and line items that comprise the invoices.
Reports/Graphs: The Reports option displays specific reports the client's management has identified as important to review at any time. The Graphs option displays the Aged Receivables, Aged Payables, and Revenue Year to Date.
Recognizing that certain data within an accounting system may be sensitive, ConnectBooks has a role-based permission matrix to limit access. Multi-Edition subscribers can choose another company to display on-the-fly.
ABOUT THE COMPANY:
ConnectBooks for Sage Peachtree is a product of IntelleApps, LCC. IntelleApps is a fast growing company with an exclusive focus on developing state-of-art mobile apps for the Apple iOS and Google Android platforms.
IntelleApps is located in Chantilly, VA, USA and it is a Sage Development Partner. Sage Corporation is the Creator and Owner of the Sage Peachtree accounting software.
The ConnectBooks website contains a wealth of helpful information including a Demonstration page, four videos, Frequently Asked Questions, and an Online Chat facility.