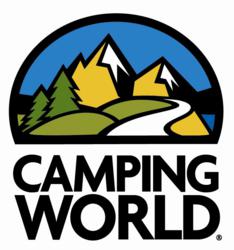 "End of the Summer Clearance"
Golden, CO (PRWEB) August 17, 2012
After recently relocating to 16000 West Colfax in Golden, CO, Camping World of Denver has been finding new ways to get their fantastic product selection out the consumer. They have started both a Facebook and a Twitter page, and have even started an Instagram profile in order to post pictures of their great inventory and staff.
This great deal on the 2012 Fleetwood Providence is just another way that Camping World is reaching out to their customers. The Providence boasts a 450HP Cummins ISC 8.3L diesel engine that can handle most all towing needs. The Providence also features top-of-the-line components such as its appliances, electronics and furnishings, it truely is a luxury coach.
There are many additional options on location available for other customers, and they are welcome to come down and take a look at the huge lot inventory. Camping World is open from 8:30 am to 6:00 pm Monday-Saturday. Directions
As the nation's largest retailer of RV supplies, accessories, services and new and used RVs, Camping World is committed to making the total RV experience better. As the industry leader, they take their responsibility to their customers seriously. That's why they have built a service network across the country so that customers can recieve help near whatever destination they choose to travel towards.

Front Overhead LCD TV
2 Slide Outs
Front Queen Bed
Dishwasher
Window Awning Package - Beige
Split Bath w/Shower
Solar Electric Panel
Rear Kitchen
Satellite Radio
Double Door Refrigerator
Black Gold Exterior
King Air Mattress
Oven
3 Burner Stove
Hide-A-Bed Sofa
Deluxe Cabinets
Gas/Elec. Water Heater w/DSI
TV Antenna
Fiberglass Exterior
Power Tongue Jack
Spare Tire
Outside Shower
-Wall Mounted
-Ducted AC