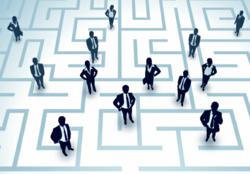 Real data that will take your health insurance offerings to the next level
(PRWEB) August 15, 2012
Zane Benefits, which provides businesses, CPAs and health insurance professionals with comprehensive and flexible defined contribution health benefits and private exchange solutions, today released an on-demand training titled "Finding and Qualifying Prospects for ZaneHRA".
View the On-Demand Training Now
With ZaneHRA, employers offer a defined contribution health plan in which they make available monthly contributions ("allowances") that employees choose how to spend.
Employees can use their monthly "ZaneHRA Allowance" to reimburse their individual health insurance costs and eligible medical expenses 100% tax free.
ZaneHRA works best for companies that want to offer health benefits, but cannot offer group health insurance due to high cost or participation requirements.
Both employers and employees benefit from an HRA. Employers are able to fix monthly benefits costs while reducing FICA tax and reimbursing employees for eligible medical expenses 100% tax-free. Employees are able to choose an individual plan that best fits them, and can save 20-40% when compared to purchasing individual insurance outside of their employer.
ZaneHRA protects employer-employee privacy in compliance with IRS, HIPAA and ERISA. It also allows employers to reimburse different amounts based on class of employee. Other key features of the benefits software include:

Health insurance premium reimbursement
Payroll integration
Online administration
Electronic plan documents
Automated compliance
Employee classes
With one in every two businesses not offering group health insurance, the industry is ripe for a shift to a more consumer-centric product.
Insurance agents, CPAs, Chambers of Commerce, HR outsourcing companies, payroll providers and other business associations can grow their business by offering ZaneHRA to clients.
In this 30-minute recording, attendees will learn how to find businesses that need ZaneHRA:
What types of companies typically setup ZaneHRA
Common problems ZaneHRA can solve
How to work with partners, such as chambers of commerce, to find prospects
How to qualify a prospect for ZaneHRA
About Zane Benefits, Inc.
Zane Benefits, Inc, a software company, helps insurance brokers, accountants, and employers take advantage of new defined contribution health benefits and private exchanges via its proprietary SaaS online health benefits software. Zane Benefits does not sell insurance. Using Zane's platform, insurance professionals and accountants offer their clients a defined contribution plan with multiple individual health insurance options via a private health exchange of their choice.