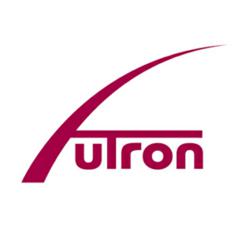 "The addition of Dave Fleet substantially enhances the services we offer our Airport Management & Safety customers," said Joe Fuller, Futron CEO.
Bethesda, Maryland (PRWEB) August 16, 2012
Dave Fleet has joined Futron Corporation as Technical Director, Airport Operations, consulting in the areas of airport operations, management, and Safety Management System (SMS).
Dave Fleet has over 24 years of aviation industry experience, including 18 years in airport senior management positions at Indianapolis (IND) and Harrisburg (MDT) International airports and six years as a consultant in aviation planning and airport safety. Prior to joining Futron Corporation, Mr. Fleet provided consulting services for Indianapolis (IND), San Antonio (SAT), Seattle-Tacoma (SEA), Ft. Wayne (FWA), and Cincinnati/Northern Kentucky (CVG) International Airports, South Bend (SBN) and Tallahassee (TLH) Regional Airports, and Southern Illinois Airport (MDH) assisting in development of facets of an SMS.
Mr. Fleet holds a Bachelor of Science in Aviation Administration from the Indiana State University and holds a private pilot's license. He is a member of the American Association of Airport Executives (AAAE) and the Airport Consultants Council, and serves on two panels of the Airport Cooperative Research Program of the National Research Council's Transportation Research Board.
About Futron Corporation
Futron Corporation is a leading provider of decision management solutions for aerospace, telecommunications, and other technology enterprises. Recognized and accepted as industry standards, Futron's innovative Business & Market Management, Safety & Risk Management, and Program & Technology Management products and services create better decisions and better futures for government, commercial, and international clients. Explore what Futron can do for you at http://www.futron.com.