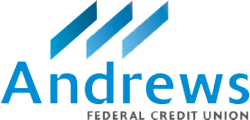 Partnership / Planning / Possibilities
Suitland, MD (PRWEB) August 17, 2012
Andrews Federal Credit Union was recently ranked among the best military credit unions in the country for its international presence by NerdWallet.com, a personal finance website committed to spreading the word about consumer-friendly banking.
Credit unions are a great resource for free checking and loans, of course, but many people don't realize that credit unions offer valuable services to our nation's men and women in uniform. Andrews Federal understands the needs of our beloved service members who are defending our country, or merely stationed away from family and friends. Our overseas branches are especially convenient for people stationed on military bases in Germany, Belgium and the Netherlands.
In addition, Andrews Federal also offers the GlobeTrek Visa; perfect for those stationed overseas or travelling around the world. Unlike credit transactions in the U.S., the GlobeTrek Visa's Chip and PIN technology is required by most global retailers. Andrews Federal also provides international toll-free numbers for 30 countries, so you can keep in touch by telephone for free, even on the other side of the world.
About Andrews Federal Credit Union
Andrews Federal Credit Union was founded in 1948 to serve the needs of military and civilian personnel by providing a vast array of financial products and services. With over $900 million in assets, Andrews Federal has grown to serve more than 98,000 members in the District of Columbia, Joint Base Andrews (MD), Joint Base McGuire-Dix-Lakehurst (NJ), and military installations in central Germany, Belgium, and the Netherlands. In addition, the Credit Union serves as a financial partner with many select employee groups in Maryland, the District of Columbia and New Jersey. To learn more about Andrews Federal Credit Union community involvement, products, and services, please visit http://www.andrewsfcu.org.