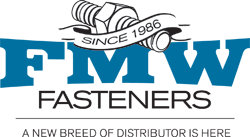 Houston, Texas (PRWEB) August 16, 2012
Now available for immediate shipment, S2 modified steel tamper resistant insert bits in spanner, Torx®, hex, phillips (tamper resistant) and tri-wing styles. These premium insert bits are manufactured in Germany.
FMW Fasteners also offers free shipping on orders over $25.00 and flat rate $5.00 shipping on orders under $25.00.
FMW Fasteners is an online provider of anchor products, nuts, bolts, socket products and screws. Founded in 1986 in Houston, Texas, FMW Fasteners stocks premium products by Brighton-Best, Simpson Strong-Tie Anchor Systems, ITW Buildex, Intercorp, Toggler® Anchor Systems, FastenMaster and many more. For more information, visit http://www.fmwfasteners.com or follow FMW Fasteners for updates and promotions on Twitter, Google+ and Facebook.