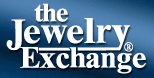 Tustin, CA (PRWEB) August 15, 2012
The Jewelry Exchange announces their G.I.A. Diamond Specials Event, going on now, for great deals on beautiful diamonds for a limited time only while supplies last. The G.I.A. Diamond Sale showcases a stunning collection of G.I.A. certified, individual diamonds for engagement rings and other fine jewelry online at http://www.jewelryexchange.com.
G.I.A. stands for Gemological Institute of America, which sets the standard for color and clarity grading for diamonds. The GIA's grading is respected throughout the jewelry industry for being the most accurate and unbiased. When a GIA certified diamond is purchased from The Jewelry Exchange, the customer understands exactly what is purchased, as all details regarding the diamond are listed in the certificate.
The Jewelry Exchange offers a large selection of GIA certified diamonds, on sale now for a limited time. The Jewelry Exchange also carries a wide assortment of shapes, sizes, colors, clarity and cuts so that choosing the right diamond at the right price is possible. In offering diamonds online http://www.jewelryexchange.com, The Jewelry Exchange seeks to offer customers a larger selection of choices than any in-store jeweler may provide.
The Jewelry Exchange believes there are many benefits to purchasing individual diamonds for an engagement ring and other fine pieces of jewelry. By choosing to purchase a loose GIA certified diamond, the possibilities are opened to designing and creating a unique ring or mixing and matching between different diamonds and bands, as well as more control in regards to budget and selection. Different combinations of color, clarity, carat and cut can make a great difference in the price of a diamond. The Jewelry Exchange is dedicated to helping customers find loose diamonds at the best prices, and works hard to provide a great selection of certified diamonds.
In addition to being able to save money by purchasing loose diamonds at The Jewelry Exchange GIA Diamond Sale, there is also a wide selection of other fine jewelry throughout at http://www.jewelryexchange.com. The Jewelry Exchange creates much of the product lines in-house, to offer customers the highest quality in jewelry and the greatest amount of savings.
About The Jewelry Exchange
The Jewelry Exchange was founded by William S. Doddridge (Bill), CEO and President in 1977 as Buena Park Loan & Jewelry, a pawnshop. Unable to meet an increasing demand for jewelry, Bill began to design his own jewelry. By 1986 Bill began to manufacture his own jewelry and began importing loose diamonds directly from Israel. This practice carries on to this day, making The Jewelry Exchange one of the largest direct diamond importers U.S., as well as one of the leading full line jewelry stores and jewelry manufactures around. Manufacturing in their factories allows The Jewelry Exchange to make jewelry shopping more affordable with higher quality and more designs than ever before.